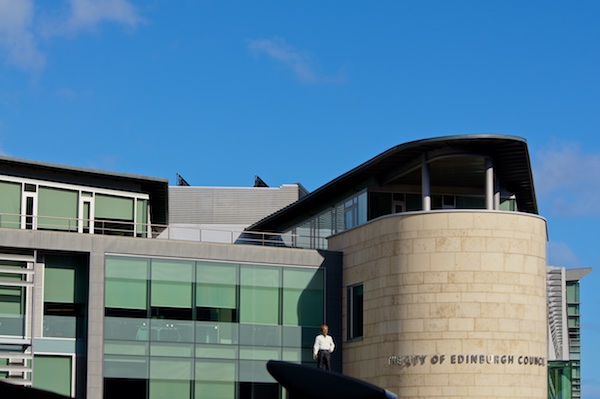 Voters in Leith Walk go to the polls today from 7am to 10pm and after that the job of overseeing the counting of the votes falls to Chief Executive of the City of Edinburgh Council, Andrew Kerr.
The by-election will elect two councillors for the ward following resignations earlier this year by two councillors, Deidre Brock SNP and Green councillor Maggie Chapman.
The Edinburgh Reporter News from Phyllis Stephen on Vimeo.
There are 25,526 Leith Walk residents registered to vote in the election, and this is one of the most densely populated areas in Scotland.
The Edinburgh Reporter spoke to Andrew Kerr who explained what will happen this evening when the votes are counted at Waverley Court.
Under the Single Transferable Vote (STV) system – a form of Proportional Representation – voters use numbers to rank the 10 candidates in order of preference rather than just using a single cross. Voters can express 'preferences' for as many or as few of the candidates as they wish.
This will be the first time in Scotland that an STV by-election has been needed to fill two vacancies in the same ward.