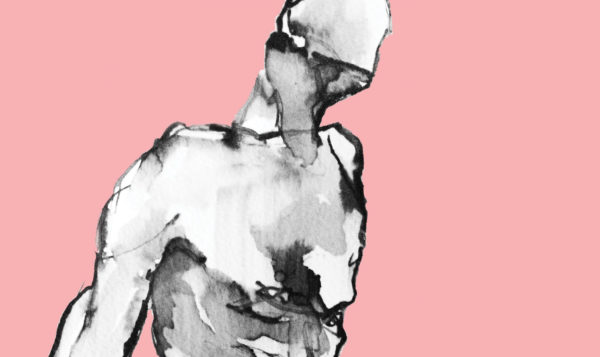 In an effort to showcase the beauty and complexity of the human body, Scottish arts collective Naked Aye have announced the followup exhibition to their successful pop-up show this past spring.
For two weeks between 3rd-18th October, St Margaret's House on London Road will act as the host of Naked Aye's 'Shapes that Shift Desire' – an exhibition and programme of events that highlights how artists and audiences respond to the human form.
Speaking of the collective's intentions behind the event, co-curator Marcin Krupa said:

"The human body is uniquely inspiring and challenging subject and one that has fascinated me for years. There has been a growing interest in traditional life drawing and painting recently – and I wanted to bring together artists from different disciplines interested in the human form as a subject to share inspiration and ideas."
The programme of events includes paintings and performance, installations and film, spoken word and drawings, sculpture, photography and music to name but a few. Acclaimed poet Kevin Cadwallader will act as the event's poetry curator, and film lecturer James Mooney will host a creative film screening. Artists Alan McGowan, Aine Divine, Juliana Capes and Leigh Chorlton will also showcase their work.
In an effort to bring a widely passed over group to the forefront of the art world, LGBT youth group Beyond Gender, a group for young transgender, non-binary and intersex people, and their friends (age 13 – 25) will be hosting a workshop as well.
Naked Aye aim to provide a platform for the vibrant resurgence in figurative art during the fortnight long event.
Shapes that Shift Desire runs from October 3rd to 18th at St Margaret's House on London Road. For a full rundown of the event's programme, head to Naked Aye's website.