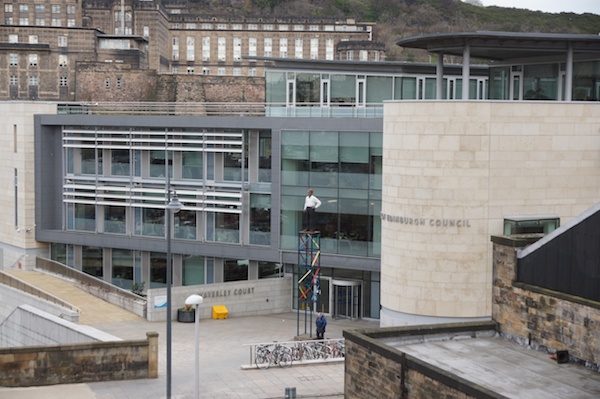 The Leith Walk By-Election results were announced this evening at Waverley Court.
The announcement was made on Friday, 11 September 2015 by Returning Officer for Edinburgh, Andrew Kerr.
Two new Councillors have been elected to the ward following the election, which is the first time the Single Transferable Vote system has been used to select two members.
The Edinburgh Reporter NEWS from Phyllis Stephen on Vimeo.
The following two candidates have been duly elected to serve in the City of Edinburgh Council as members for the Leith Walk Ward:
Marion Donaldson, Scottish Labour Party
John Lewis Ritchie, Scottish National Party (SNP)
Returning Officer, Andrew Kerr, said: "I would like to welcome the two newest Councillors to the City of Edinburgh Council and look forward to working with them on matters affecting the Leith Walk Ward and the city as a whole.
"I also want to thank our elections team for all the work they have put into ensuring this by-election runs smoothly."
The turnout for the election was 25.1%.
For further details of the results and the Leith Walk By-Election, please see the Elections section of the Council website.
Leith Walk is a four councillor ward and in 2012 those elected included Deidre Brock SNP who became Depute Lord Provost. Councillor Brock has since resigned following her election to Westminster in the May General Election.
She took the seat of Edinburgh North & Leith from Labour's long-standing MP Mark Lazarowicz.
Councillor Maggie Chapman has resigned from the council and will be standing in the 2016 Scottish Parliamentary election.