River Dipping. Get into the river for this favourite activity! 2-3.30pm, Water of Leith Conservation Trust, 24 Lanark Road. £4 per child, accompanying adult free. Booking is essential and may be made by calling the Visitor Centre on 0131 455 7367 or emailing admin@waterofleith.org.uk.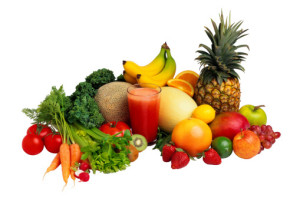 LGBT Age: Salads & Smoothies. A nutritious and vitalising light lunch in good company; recipes and fresh fruit and veg will be provided to enjoy in the garden sunshine. 11am-1pm, LGBT Health & Wellbeing, 9 Howe Street. Free but booking is preferred; please contact lynda@lgbthealth.org.uk. LGBT Age is a project run by LGBT Health & Wellbeing for LGBT people aged 50+; it aims to promote health and wellbeing and create social opportunities through its befriending service, social programme and information sessions. If you would like to sign up to the monthly LGBT Age e-bulletin, click here.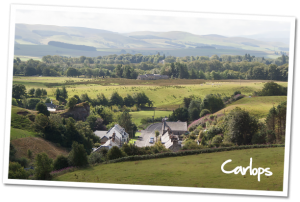 From Carlins to Carving: walk the full length of the Pentland Hills Regional Park and learn about the two witches (carlines) of Carlops, the dry slopes of Hillend – and a few things in between! Magnificent views! This is a strenuous walk of 12 miles with an ascent of 1,100m. For over 16s only: free. 9.45am-5pm, meet at Carlops Village Car Park.  Bring sturdy footwear, waterproofs and lunch. This event is part of the Pentland Walking Festival (16th-18th July 2015); other walks include Teddy Bear Adventures, Northern History and The Ridge – for further information about all walks please contact the Pentland Hills Regional Park Service HQ at Hermitage of Braid 69a Braid Road; call 0131 529 2401 or email pentlandhills@edinburgh.gov.uk.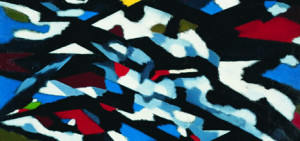 Art Buffet. Bragela Hornel invites you to explore and be amazed by the gallery's table of delights! Focusing specifically on abstract paintings, create unique and inspiring works of art. 2-4pm, City Art Centre, 2 Market Street. £4 per person: advance booking is essential and must be made via the Usher Hall Box Office, Lothian Road, in person, by calling 0131 228 1155 or online here. Please note that these workshops are for families working together: all children must be accompanied by at least one paying adult, and children must not be booked into workshops alone.

Northfield and Willowbrae Community Council. The meeting will include a discussion with Edinburgh & Lothians Greenspace Trust, which is consulting on the design for the new Hamilton Park which, with the new St John's Primary School, will be one of the largest projects in the area for some time. Come along to this first consultation and get some ideas! 7pm, Northfield/Willowbrae Community Centre, Northfield Road. All welcome.
Public Information: cool/hot, funky/electric modern jazz from the Edinburgh-based quartet of Don Kelman (sax/flute), Iain Carleton (guitar), Ron Ballin (electric bass) and Desmond Travis (drums). Originals and re-arranged standards, plus some lesser-heard material by Ornette Coleman, Miles Davis et al. 9pm (entry from 8pm), The Jazz Bar, Chambers Street. £5/£4 on the door: please note this venue is cash only.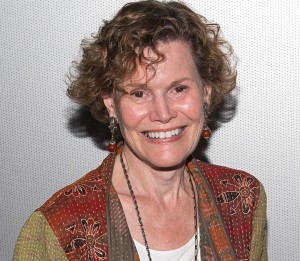 An Evening with Judy Blume: the iconic YA and adult author makes a rare visit from the US to talk about her new novel for adults In the Unlikely Event. Judy will be in conversation with Edinburgh YA author Cat Clarke. 6.30pm, Assembly Roxy, 2 Roxburgh Place. Tickets cost £7 (£5 for Waterstones' Cardholders) and may be obtained online here (transaction fee applies).
Hot Tin Roof: the Edinburgh-based guitar trio – Andy McKay Challen (acoustic guitar/vocals), Gavin Jack (electric lead guitar) and Kenny Miller (Cajon) – play stripped back, atmospheric blues and soul. 9pm, Old Chain Pier, Trinity Crescent.