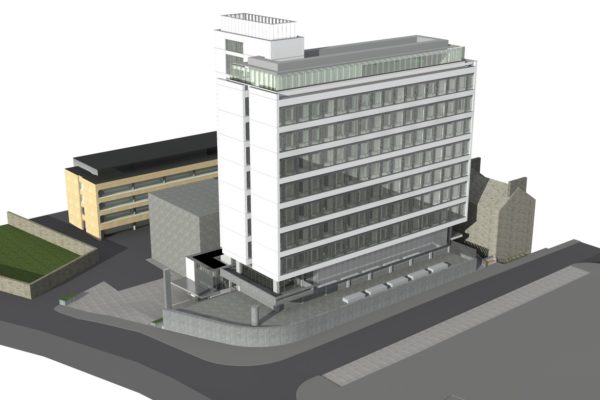 The large tower on George Square is to be given a major upgrade to improve how it looks and how eco-friendly it is.
Appleton Tower will be refurbished by Glasgow construction and manufacturing specialist CCG (Scotland) Ltd who will undertake over-cladding of the tower to improve the buildings' environmental performance and to reinvigorate the frontage of this prominent building. The project includes the creation of a new rooftop extension and main landscaped entrance. 

Calum Murray, Director of CCG (Scotland) Ltd, said: "CCG is proud to work with the University of Edinburgh and support their refurbishment programme by leading on this project to transform Appleton Tower. The tower is a core building in the university's portfolio and its refurbishment will both improve the buildings appearance to better integrate with surroundings and make it more efficient for the University and students."

Appleton Tower was designed in 1963 by post-war architects Reaich and Hall, and was named in honour of Nobel Prize-winning scientist and former Principal of the University, Sir Edward Appleton. The building is home to the world-renowned School of Informatics.

A University spokesperson said:  "This project is part of a major programme of investment to provide a world-class student experience and research environment."

Work to Appleton Tower is due to be completed by the end of 2016.