SEStran (South East of Scotland Transport Partnership) Megacycle: the Lothians' biggest all abilities cycling event. Last year over 400 people took part in this fun and non-competitive ride for everyone over the age of 10 years, on quiet roads and traffic-free paths from Penicuik to Musselburgh – and the organisers are hoping for even more in 2015! Starts 1pm, with registration from 12 noon at Penicuik Leisure Centre, Carlops Road. (Advance registration is now closed but you should be able to register on the day – please contact the organisers at info@sestran-megacycle.co.uk to confirm this if in doubt). Registration on the day will cost £15 (children under 16 free), all participants will receive an information pack and goody bag, and all money raised from entry fees is donated to charity. There is transport available (cost: £10 per person) at 10.30am from Musselburgh Racecourse to Penicuik if you wish to leave your car in Musselburgh; there will be limited parking at the racecourse and NO parking at the start of the ride. For more information please see the Megacycle website here. Powered by Grease Monkey Cycles.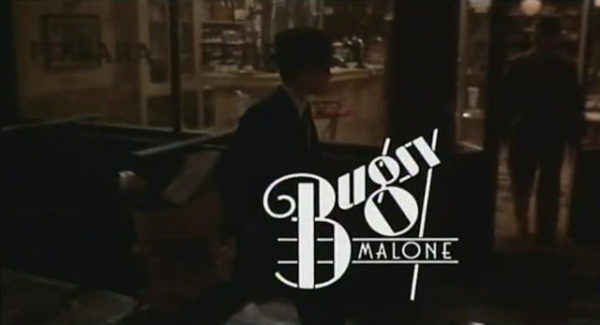 Filmhouse Junior: films for a younger audience. Today: Bugsy Malone (U). Alan Parker's spoof gangster movie; in 1929 New York, Bugsy Malone's life gets complicated when he becomes involved in a turf war between rival gangsters Fat Sam and Dandy Dan. A young Jodie Foster stars. 11am, Filmhouse, Lothian Road. Tickets cost £4 per person, big or small, and may be purchased online here or by calling the Box Office on 0131 228 2688.
Art Maker – May: join the Art Maker club and make your own masterpieces with artists Tessa Asquith-Lamb and Louise Fraser. For ages 4-12 years. 2-4pm, Scottish National Gallery, The Mound. Free and unticketed. Supported by the Friends of NGS.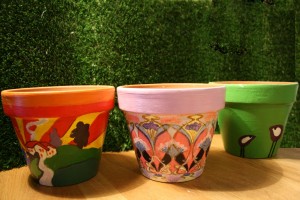 Springtime Flowerpots: decorate some terracotta pots with Michael Craik, sow some herbs for your garden or windowsill, and make some stylish labels so you don't forget what you've sown! Please note that these workshops are designed for families – at least one paying adult should accompany a child; children must not be booked into workshops alone. 10.30am-12.30pm, Lauriston Castle, 2a Cramond Road South. £5 per person. Booking must be made in advance via the Usher Hall Box Office – in person, by phone (0131 228 1155) or online here.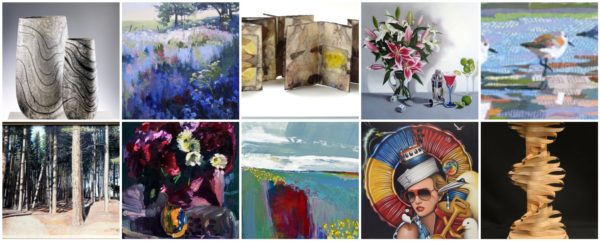 Open Studios North Fife: if you'd like to get away for the day this weekend, 74 artists, designers and makers will welcome you to visit them in their work spaces in North Fife. From St Andrew's to Falkland and Newport-on-Tay to Ceres, see weavers, jewellers, painters, textile and glass artists, photographers and more. Full details of each studio and its opening times can be found on the Open Studios' website here or in the free 40-page brochure, which should be available from Waterstones, 83 George Street. Open Studios continues on Monday 4th May 2015.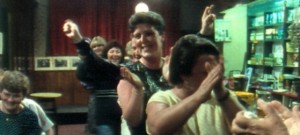 Folk Film Gathering: the world's first folk film festival. The inaugural programme explores the use of folk tale and storytelling in film, rhapsodic mixes of cinema and song and a particular focus on women's stories and perspectives. Each feature will be preceded by a related short by a contemporary Scottish filmmaker. Today's film is Dream On (15): combining aspects of magical-realism and fantasy with documentary realism, the film charts the fortunes of three women on a pub darts team in North Shields, and the shake-up that occurs when a mysterious stranger comes to town. Plus short Copycat by Sumaiya Alim, Viktoria Karbowniczek and Megan Thomson. The screening will be followed by a Q & A session with Ellin Hare (director) and Peter Roberts (cinematographer), members of Tyneside's Amber Collective (the makers of Dream On). Filmhouse, Lothian Road. Tickets may be purchased online here or by calling the Box Office on 0131 228 2688.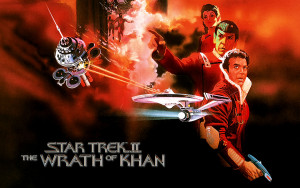 Cameo Vintage Sundays: classic films back on the big screen. Today, to commemorate the late Leonard Nimoy, Star Trek II: The Wrath of Khan (12A). Admiral Kirk (Shatner) escapes the tedium of a desk job to join Mr Spock (Nimoy) and Dr Leonard 'Bones' McCoy (Kelley) on another space mission, in a film which is fondly regarded as being the closest in spirit to the original TV series. 12 noon, Cameo, Home Street. Tickets may be obtained online here or by calling the Box Office on 0871 902 5723.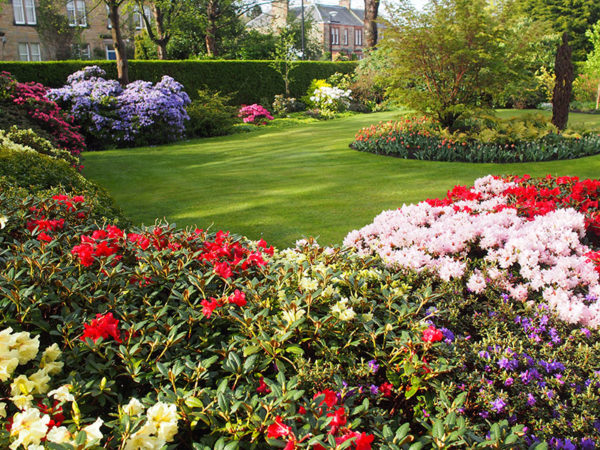 Scotland's Gardens: 41 Hermitage Gardens. A relatively large city garden, at its best in spring with its rock garden, rhododendrons, camellias, acers, tulips and mature trees. Refreshments and a plant stall run by Binny Plants. 2-5pm, 41 Hermitage Gardens, EH10 6AZ. Admission £4, of which 40% will go to Chest, Heart & Stroke, and the net remainder to Scotland's Gardens beneficiaries. For more information please email toft41@hotmail.com.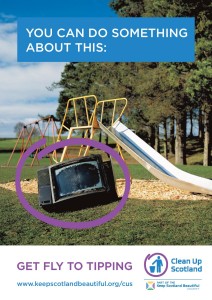 Hawthornvale Clean Up Event: a community-led event to clean up all the litter and rubbish left along the Hawthornvale bike path near Lindsay Road in Newhaven/Leith. Everyone very welcome! Meet at 11am at the bike path at Lindsay Road. For more information please contact leithcleanup@gmail.com. Clean Up Scotland is a mass engagement litter campaign working to make Scotland the cleanest country in Europe.

Syn Festival Edinburgh: a volunteer run multi-arts festival promoting Scottish-based Greek artists and artists exploring Greek themes. Today's events: 5pm – Art Exhibition Opening: an exciting variety of works by over 20 artists – painting, printmaking, drawing, mixed media, photography and video installation, 7.30pm Live Music from PiKeFi (Andreas and Stephanos), Meteora and Stray days. Teviot Row House, 13 Bristo Square. All events are open to the public, and there will be more events every day until 9th May. For more information see the festival's Facebook page here.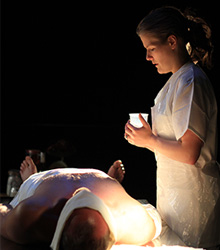 The Beautiful House: Emma Anderson's play about love, death and modern-day mummification. Following the traditional wishes of her Egyptian grandmother, Frankie Fisher runs the world's last and highly illegal Beautiful House in the remote Highlands of Scotland. The play follows the relationship between the professional perfectionist mummifier and her latest client, who happens to be not only her adored high school teacher but also her sister's husband. Using collected memoirs and interviews with the public, including a forensic artist, nurse, philosophy student and heart surgeon, The Beautiful House explores death with fresh eyes by taking us back to the most ancient customs in history. 'Beautifully choreographed..profound, funny, cleverly written and passionately presented' (Highland News). Please note this play contains strong language and partial nudity. 7.30pm, Assembly Roxy, 2 Roxburgh Place. Presented by Gunshow Theatre in association with Wildbird Theatre.
St Giles' at Six: an organ recital by Chris Bragg (University of St Andrew's). 6pm, St Giles' Cathedral, High Street. Free: retiring collection.