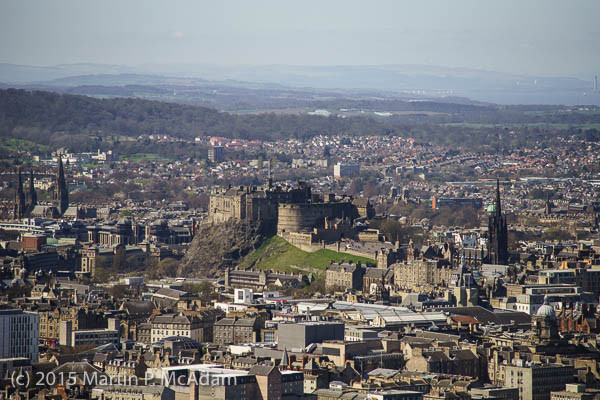 Lucky Edinburgh residents may be in for a pleasant surprise, as local businesses come together to hand out 100 Random Acts of Kindness to celebrate the city centre's official 'This is Edinburgh' Facebook page reaching 100,000 Likes.
Throughout May, some of the city's favourite businesses and venues will take to the streets to reward unsuspecting or deserving locals with a range of exciting gifts and experiences. Ranging from concert tickets and entry to some of Edinburgh's popular attractions and tours, to complementary dinners, afternoon teas, overnight stays and spa packages.  Some of the highlights include a night for two in the stunning 14thCentury Old Town Chambers' penthouse suite (worth £600), tickets to The Real Mary King's Close and an exclusive wine and cheese paring for five friends with Hotel du Vin's Sommelier in its beautiful La Roche room.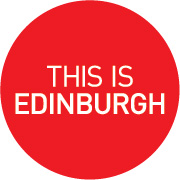 Over 35 individual businesses, including Rabbie's Small Group Tours, The Playhouse, L'escargot Blanc, One Spa and Camera Obscura will take their turn to dish out their Random Acts of Kindness to residents.  The story will unfold on Facebook and Twitter using the hashtag #Edinburgh100RAK.
Launched one year ago, 'This is Edinburgh' is designed to attract families and shoppers who live in and around Edinburgh back into the city centre.  The positive response from residents has been overwhelming, with footfall and retail sales figures both up on last year.  A public survey found that 66.8% of people were more likely to visit the city centre than they were this time last year. While 88.6% stated that the 'This is Edinburgh' campaign has played a positive role in helping change their perception of the city. 
Paul Wakefield, Head of Marketing and Commercial at Marketing Edinburgh said: "Reaching 100K Likes is a huge social media milestone for the 'This is Edinburgh' campaign. What better way to celebrate than by giving residents the chance to experience and enjoy some of the city's most loved attractions, restaurants, and venues. #Edinburgh100RAK creates a fun spontaneity that I'm sure the 100 lucky people will be delighted to receive."
Kat Brogan, Managing Director Mercat Tours said: "Whether it's announcing a big event, highlighting a special hidden gem or sharing a spectacular sunset, This is Edinburgh's Facebook page always reflects what's happening and important in the city that day. The Random Acts of Kindness is a perfect way to mark 100K Followers and I can't think of a better way to say 'thank you' from the city."