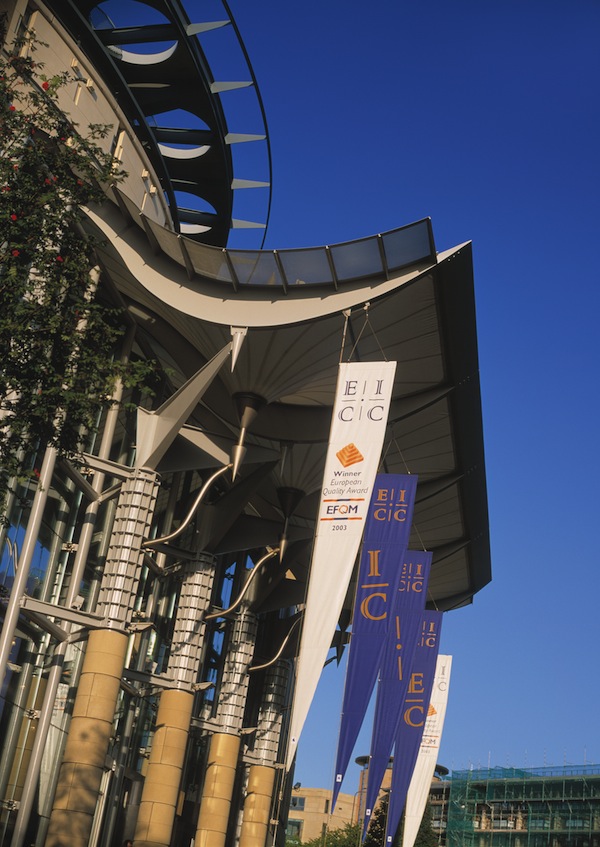 Leaders from Scotland's conference and events sector are reaching out directly to Edinburgh's key business influencers, encouraging them to take a more proactive role in bringing prestigious and lucrative business events to Scotland.
With business tourism events currently worth £1.9bn annually to the Scottish economy, the new Think Scotland, Think Conference (TSTC) initiative is a fresh strand of business tourism advocacy that will engage directly with commercial and private business on an unprecedented scale.
Kicking off a special ten date tour of Scotland's seven cities and three key rural locations, business tourism leaders will gather in Edinburgh with decision-makers from local, UK and international organisations.
The first event, hosted by Lesley Williams, from Convention Edinburgh and representative of Business Tourism for Scotland (BTfS) will take place at the co-host partner, EICC on 29 April 2015. Its ambition is to arm local business leaders with the right marketing tools, knowledge and support to become potential advocates of Scotland's business tourism offering. The session will reinforce the positive benefits, not only for individuals and their organisations, but their sector and the local economy.
Developed by industry group BTfS, Think Scotland, Think Conference is leading the challenge to grow business tourism by £400m to £2.3bn by 2020. TSTC is being delivered as a key strand of Scotland's national tourism strategy, Tourism Scotland 2020, co-ordinated by the Scottish Tourism Alliance (STA).
Launched in January at Edinburgh Castle by Tourism Minister Fergus Ewing MSP, TSTC aims to encourage the national and international business world to consider opportunities to bring new meetings and conferences into Scotland.  The public sector is lined up in support, with agencies such as Scottish Enterprise and VisitScotland using their networks at home and abroad to generate potential enquiries.
Lesley Williams, Head of Business Tourism at Convention Edinburgh, and BTfS representative for the TSTC Edinburgh event said: "I'm a passionate believer that business tourism is about more than tourism, it's an economic driver that brings substantial and far reaching benefits to the wider region.  With TSTC we are directly engaging with  business leaders, simply asking them to consider putting Edinburgh and Scotland forward as the next host location for their organisation's next annual conference, team building or incentive event.
"Over the last ten years, Convention Edinburgh and its members have built a successful academic ambassador programme, bringing conferences and events of all sizes to the city and generating over £510million for the local economy.  TSTC aims to create a similar ambassadorial relationship and affinity with business leaders and private industry here and overseas. The opportunity is there for the taking."