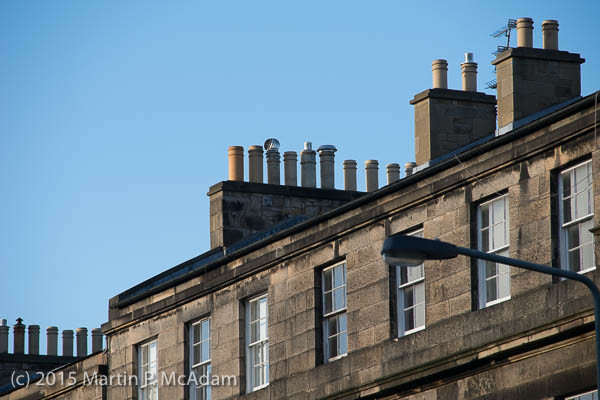 Edinburgh Festival of Cycling sets off today!
Lord Provost's off to London this weekend
Hidden Door Festival 2015
Council Boundary Changes
New alcohol abuse unit opened in Edinburgh
If you are anywhere near Sciennes Primary School this morning then watch out for cyclists! The Edinburgh Festival of Cycling launches its 2015 programme today and they have chosen Sciennes Primary School which is hosting two of the events during the festival.
The Edinburgh Festival of Cycling is a celebration of cycling and cycling culture – films, books, photographs, talks, workshops, rides and more. It is a community festival – organised by and for the community, attempting to both showcase cycling to Edinburgh and Edinburgh to cyclists. The festival is now in its third year and the 2015 edition will take place between 11-21 June.
The first festival was held in 2013, although its origins can be traced back to a conversation on Twitter in 2012. In 2014 the festival included more than 80 events at 46 venues over 10 days, including bike rides, races, a bicycle ballet, a play, talks, workshops, film and lots and lots of people of all ages enjoying their bikes. Edinburgh Festival of Cycling Ltd is a not-for-profit social enterprise.
The Edinburgh Festival of Cycling is increasingly attracting attention from around the world, while being firmly based in and around Edinburgh. Among this year's highlights will be:
the Scottish première of 'Inspired to Ride', a film about the epic 2015 race across the USA (with Juliana Buhring, winner and currently the fastest women to cycle round the world)

National Geographic adventurer of the year, Shannon Galpin, the 1st woman to mountain bike in Afghanistan, where she has been pioneering the use of bikes as a vehicle for women's social mobility

Capital Trail – a new self-supported mountain bike adventure ride over 200k with >6000m of climbing, showcasing the amazing landscapes and remoteness of trails across southern Scotland, so close to the city.

The White Bike – the new play by Tamara von Werthern, a powerful drama inspired by the death of Eilidh Cairns who was killed as she cycled to work.
Other key events include:
The 3rd Original Edinburgh Night Ride, a supported magical mystery tour from Edinburgh to East Lothian and back through the mid-summer night – this ride sold out for the last two years.

The Bike Curious Family workshop – showing families how bikes can be the perfect transport solution for children of all ages

The Women's Cycle forum – returning for its 2nd year for an evening of discussion, inspiration and networking on how to build a better world

A wide range of other events including a literary tour, rides and tours including all-ability, novice riders, children and the elite, workshops, exhibitions and talks
More information about the Festival can be found at: www.edfoc.org.uk
***
The Lord Provost the Rt Hon Donald Wilson is off to London this weekend, but no shopping or shows for him. He is running in the London Marathon for his charity One City Trust.
As an aside, we learned that the Council Leader himself is no slouch when it comes to marathons, having run the Edinburgh Marathon only last year. But he told The Edinburgh Reporter that he actually ran a marathon in each country across the British Isles all in one year in 1983!
The Edinburgh Reporter caught up with the Lord Provost a few weeks ago to find out how his training was going and exactly what the money will be used for:
Edinburgh's Lord Provost to run in London Marathon from Phyllis Stephen on Vimeo.
The Lord Provost said yesterday : "With the starting line looming I've been going the extra mile to prepare myself for the London Marathon. It's my first ever attempt at a 26 mile challenge after taking up running last year, but a successful 'test race' earlier this week gave me a confidence boost. The real thing is a daunting prospect but it is all in the name of charity.
"The donations that have rolled in and the supportive comments I've received have been heart-warming and I thank everyone for their support. Wish me luck!"
The Lord Provost will be running in order to raise funds for two local Edinburgh charities which are close to his heart: The One City Trust and the Jamie Skinner Foundation.
The One City Trust Rapid Action Fund is the Lord Provost's charity and aims to fight inequality in Edinburgh. It has provided emergency funds to organisations such as community foodbanks and breakfast clubs, and social clubs for lonely elderly residents.
The Jamie Skinner Foundation is a charity set up by relatives of Jamie, who tragically passed away from heart problems while playing football at Edinburgh's Saughton Sports Complex aged 13. Money raised by the Lord Provost will go towards the purchase of defibrillators for Edinburgh communities and training in their use.
The Lord Provost's donation page will remain live until after the race at www.virginmoneygiving.com/lordprovost
***
The Hidden Door team announced that LONELADY– recently nominated for the Times Breakthrough Award at the South Bank Sky Arts Awards – along with other class acts ADMIRAL FALLOW and ERRORS have agreed to headline the festival which takes place in Edinburgh next month.
The nine day festival specialises in finding secret, disused spaces in the capital and radically transforming them into imaginative venues where the public can explore and discover some of the best new talent in art, music, film and theatre in Scotland.
This year they will take over the disused streetlighting depot in Kings Stables Road from 22nd to 30th May.  The live music programme has just been launched and can be seen at www.hiddendoorblog.org/explore/music
Tonight we believe they are having a launch party for the rest of the programme.
***
At present there are 58 councillors across Edinburgh, but if plans are passed by the Scottish Government in time then from next year's council elections there could be five more. The Boundary Commission has decided that the population growth in Edinburgh means that more elected representatives are needed. If agreed then in future there will be 5 wards with 3 councillors and 12 wards with 4. This matter will be discussed at next week's full council meeting.
Although the number of councillors is increasing in Edinburgh there will be no increase in the total number of representatives across Scotland.
***
Scottish actress and comedienne Elaine C Smith officially opened a new residential unit for people with alcohol related brain damage (ARBD) yesterday.
Jointly run by NHS Lothian, City of Edinburgh Council and voluntary organisation Penumbra, the specialist centre at Milestone, Edinburgh, is a 10-bedded unit providing care for vulnerable men and women who no longer require hospital treatment but who are not yet ready to go directly home.
She said: "It is always quite humbling to come along to a unit like this and see the dedication, hard work and compassion afforded to so many people who are struggling with severe alcohol related problems. All too often as a society we forget the damage and devastation that this disease can cause and struggle to understand it.
"It is a privilege to meet the amazing staff and residents and to officially open this unit which I hope will be a beacon of light across our health and support services and will contribute to all those affected having a greater chance of living a better life".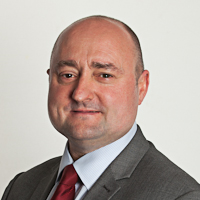 Councillor Ricky Henderson, Health, Social Care and Housing Convener, said: "Alcohol can have a devastating effect on people of all ages and from all walks of life, and it's important that support and advice are available. I welcome this service, which is meeting a growing demand, as it will give people the help they need in a calm and safe environment."
Alcohol abuse can have a direct effect on brain cells and symptoms of ARBD can include impaired memory, difficultly processing new information and poor concentration and decision making. It has a good prognosis with up to 70% of sufferers showing some form of improvement with the correct support.
Sign up here for a daily email from The Edinburgh Reporter !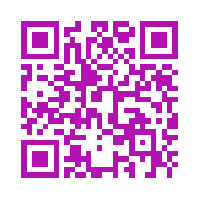 If you are reading this article on paper and would like to visit the website then scan the QR code above with a smartphone or tablet and you will be taken straight there.