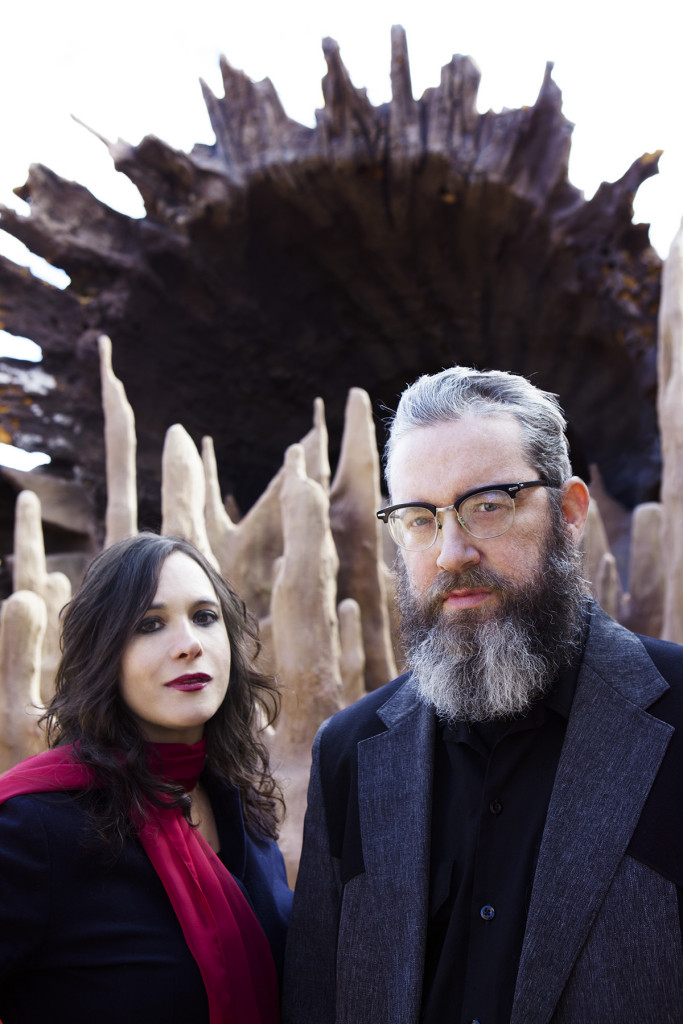 You may know them as a multi-genre folk act for their obscure lyrics and admiration for animals; or you may know them because of the True Detective theme song.
It's a question the husband and wife duo clearly dread being asked, how the song came about, when they were just simply told that HBO were thinking about using their song. 'Far From Any Road' accompanies the southern Gothic nature surrounding True Detective. The song has taken the pair to new heights and it's over ten years since was released. It has allowed the act to comfortably tour the UK and they prefer that to playing shows over the pond.
"Everything tastes better here," said Rennie. "Better wine. Everything is better here."
Their previous album, Wilderness, was released in 2013, influenced by certain animals – "some ugly that are actually beautiful," as the band once mentioned. It moves from alternative country to folk, all the way to blues. 'Frogs' dabbles with a bluesy lick and an awe-inspiring solo. It stick out like a sore thumb where the songs it sandwiches – 'Frogs' and 'Eels' – dip into their usual Americana style. Wife Rennie Sparks talks about the transition of genres as a natural progression rather than purposely aiming for a different style of track.
"We don't think about it at all, we just try to write songs. Songs decide what they want to be. You can't be forced to pigeonhole songs – exactly what you want it to be never works."
For a band who have made ten albums, they understandably write a lot of material, including many poetic and fluent lyrics that have made the band what they are today. Therefore the band have a lot of throwaway songs with only certain tracks making the cut. "You need an emotional connection the song. If you didn't really care about it, you would play it for two years and not really feel anything," said Rennie. "The first song is always the easiest to write, there's so many things to choose from. You try to feel something, something important."
The Handsome Family are now writing new material for the eleventh album, which they hope to have released by the end of the year. "We're writing songs that have a quarantine," said Rennie. "We're writing a lot at the moment. All the songs have a strong colour – there's gold, silver, green, red, clear, yellow."
"As for recording them, my husband controls everything. He just wants to do it all by himself, it takes a long time. I'd call it obsessive. He wants to think about everything. He doesn't do everything fast – he's from Texas."
The Handsome Family's folk/country sound means that they don't listen to any modern music, and even then nothing would tickle their fancy. "We don't listen to new music, just old stuff," said Rennie. "We've been listening to our support act Daniel Knox a lot. His music has a deep resonance, it is gorgeous."
The Handsome Family are on a UK tour for the entire month. Tour dates can be found here.