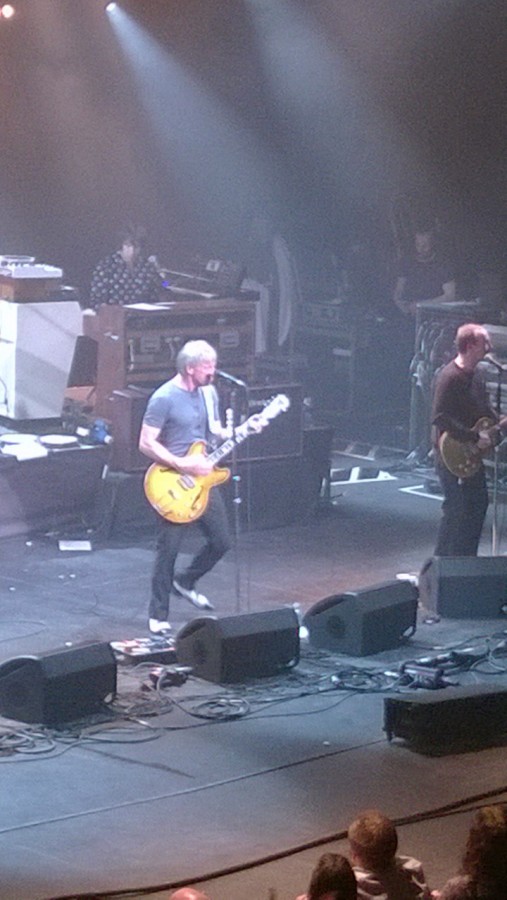 As a long-time fan of Paul Weller, from the angry young man days of The Jam in the late 1970s, to the style-changing Style Council to the power of his solo career, I was eagerly looking forward to the Modfather making his appearance at Edinburgh's Playhouse on Sunday evening. The great man's last appearance in the capital was the summer before last when he played at Edinburgh Castle but this latest gig rekindled memories for my generation of The Jam supporting The Clash at the same venue in 1977, something Weller himself alluded to on Sunday evening to his highly appreciative audience.
Weller is now 56 but still leaps around the stage with an energy that would put some of today's so-called stars to shame. For two hours Weller and his band blasted out song after song, a mix of R&B and old-fashioned rock. Weller didn't even let a technical problem with the bass guitar affect the night as he took to the piano to perform two of his best known numbers from his solo career, You Do Something to Me and Broken Stones.
He played several songs from his new album Saturn's Pattern and while these are undoubtedly of the standard we've come to expect from Weller over the last four decades, I couldn't help but feel a little disappointed he didn't play any number from The Jam years as he did at Edinburgh Castle. That was until his third and final encore when he treated his adoring fans to a stomping rendition of Town Called Malice.
For a few minutes it was 1977 all over again. His boundless energy, passion and musical genius makes it seems like Paul Weller has never gone away. Like everyone else at The Playhouse on Sunday, I hope he never does.
Edinburgh Reporter Star Rating: 4 stars