Edinburgh Festival ticket sales a record
Weekend bruncheon at Out of the Blue
Edinburgh Quartet in May
MoJoCon 2015
At the Dovecot Gallery
Audiences have been snapping up hot tickets across the Festival programme on the first day of public sales.
Making their first appearances at the Edinburgh International Festival this year are big name artists including Juliette Binoche, Anne-Sophie Mutter, Lang Lang, Sufjan Stevens, Sylvie Guillem, Franz Ferdinand & Sparks, Max Richter, Simon McBurney, Enda Walsh and Yuja Wang.
Hot tickets include Ivo van Hove's production of Antigone, Mozart's Requiem, Lang Lang,  FFS (Franz Ferdinand & Sparks), Sufjan Stevens, the Komische Oper and 1927 theatre company's The Magic Flute, Budapest Festival Orchestra's The Marriage of Figaro, the Citizens Theatre's production of Lanark,Sylvie Guillem, Robert Lepage and Ex Machina's 887  and Simon McBurney and Complicite's The Encounter.
Singers take the lead in the Queen's Hall – Sarah Connolly and Malcolm Martineau, Iestyn Davies and Ensemble Guadagni, and The Tallis Scholars. From Scotland with Love by King Creosote and Virginia Heath and Anna Calvi and Heritage Orchestra lead the Hub Session selections.
First day sales are set to top £370,000 a record first day income with approximately 70% of tickets sold online at eif.co.uk
Festival 2015 runs from Friday 7 August to Monday 31 August and welcomes over 2,300 artists from 39 nations to perform in Scotland's magnificent capital city.
Tickets can be bought online now at eif.co.uk, by calling 0131 473 2000 and in person at Hub Tickets, Castlehill, Edinburgh EH1 2NE.
From Monday 30 March you can buy tickets at the Edinburgh Playhouse, Festival Theatre, King's Theatre, The Queen's Hall, Royal Lyceum Theatre Edinburgh and the Usher Hall.
***
Bruncheon! featuring The Sound of Muesli on Saturday 11th April 2015 from 11.30am – 3pm free entry
Brunch and live music event at the Drill Hall Arts Café. Local musical talent and DJ's creating a chilled out atmosphere alongside delicious home-made café food in the open space of the Drill Hall…
As usual the cafe kitchen will accompany and complement the music with a delicious menu. Kippers, morning rolls and sweet treats a-plenty!
***
The Edinburgh Quartet will perform "Mendelssohn and his World", examining the various influences on the composer throughout his life.
The programme acknowledges the profound influence of Beethoven on Mendelssohn's string quartet writing:

Mendelssohn – Tema con Variazioni  & Scherzo Four Pieces for String Quartet Op 81
Beethoven – String Quartet Op 18 No 2
Wednesday 20 May at 5.30pm in St Andrew's & St George's West Church, George Street  There will be the usual popular post-concert discussion with the players.
***
We have had a blast at the Mobile Journalism course in Dublin. On Saturday morning we went out for a walk around the city with two award winning photo journalists. And here are the photos we took!
Sign up here for a daily email from The Edinburgh Reporter !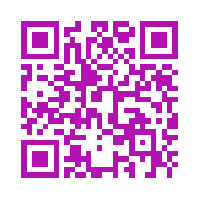 If you are reading this article on paper and would like to visit the website then scan the QR code above with a smartphone or tablet and you will be taken straight there.