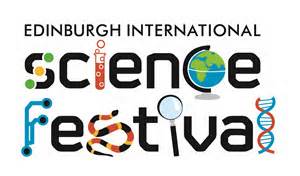 Got an old astronaut suit tucked away somewhere? Prepared to admit to it…or even wear it? Then this one's for you….on Thursday Dr Gordon Rintoul, Director of National Museums Scotland, launched the 2015 Edinburgh International Science Festival with news of one of the many unusual events to be held at the National Museum of Scotland.
Strictly for the grown-ups, Full Spectrum, staged by Astrojazz and Adventures in Light, will be bringing you 'a very special audio-visual experience' – the Festival's first ever club night.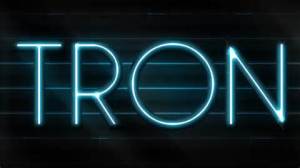 Other highlights of the Festival's Lates series include screenings of the Tron movies and Electric Tales: The Science Years, a night of comedy storytelling 'packed with love, competitions and a healthy dose of weird'. Physics lessons were never like this…..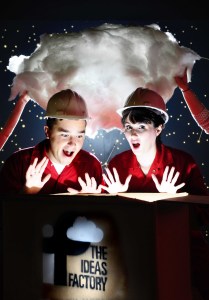 The 2015 Festival is transforming into The Ideas Factory – and Lates is just part of a packed programme of exhibitions, talks, workshops, films, storytelling, games and culinary – yes culinary! experiences – on offer in April. Want to find out what NASA's Curiosity Mars Rover really looks like? See a scale model of it in the museum's Grand Gallery. Do your children fancy a bit of dissection? Get over to Summerhall for some Robot Brain Surgery. Think only experts can design video games? Computer Xplorers will show you how to use a graphical programming environment to create your own worlds. Dream of collecting your own honey? Beekeeping is enjoying a renaissance – learn more at the Botanics.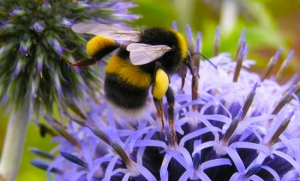 The four main city venues for the Festival will be the City Art Centre, Summerhall, the National Museum of Scotland and the Botanics, each of which have great sessions for all ages. The City Art Centre  will become a 'science playground' with lots and lots of fun – from a Manic Monster Hunt to a Blood Bar – for children and families, whilst on Chambers Street Edinburgh University scientists are running free family events for every day of the Festival, where you can lose yourself in the depths of the cosmos, try 4D Maths or join in the Science Roadshow.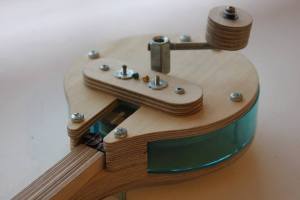 Summerhall has Mr Boom arriving from the Moon – and Ed Devane's Synaesthetic Drone Orchestra. Maybe not at the same time though…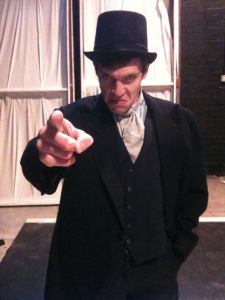 Dr Death and the Medi-Evil Medicine Show is a panto full of 'blood, guts, gore and a lot more' – but if you're Really Small you might prefer Really Small Science's World of Nano. Meanwhile, down in Inverleith, budding farmers can find out about the science of agriculture, the Clydebuilt Puppet Theatre persuades Goldilocks and the Three Bears to cook up porridge together (it all ends in a very sticky mess…)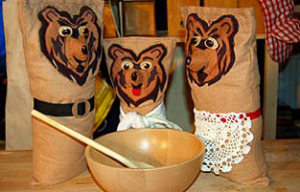 and those with Sophisticated Palates can discuss Dining on the Wild Side with Ben Reade and Alys Fowler, then enjoy a gourmet foraged meal. For those who like nettles…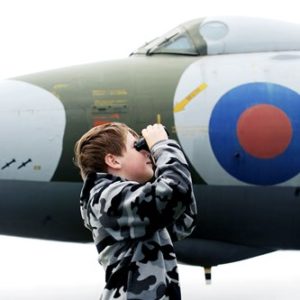 It doesn't all stop with the big four either – the Festival is committed to spreading the love, with more events right across Edinburgh and beyond. It aims, says Festival Director Dr Simon Gage, to 'promote the cultural ingenuity of Edinburgh and of Scotland' – other venues within the city will include Gorgie City Farm, Stills Gallery, Surgeons Hall, Edinburgh Printmakers, the Banshee Labyrinth,Traverse Theatre, St Andrew's Square, Ocean Terminal, Our Dynamic Earth, Edinburgh University and The Scottish Parliament, whilst out in the countryside there will be events at North Berwick's Seabird Centre, NMS's Museum of Flight at East Fortune, the National Mining Museum at Newtongrange and The Centre in Livingston.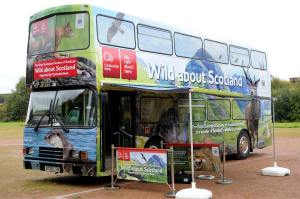 The Wild About Scotland Bus spends most of its year travelling to all corners of Scotland delivering the Wild About Scotland education programme, but for the weekend of 10th-12th April it will be in Edinburgh for you to enjoy its interactive stories of beavers, minibeasts and wildcats. And have you ever heard of the Glasite Meeting House? Me neither – but now this historic building in Riddle's Court, once the place of worship of a small religious sect, will show science-themed films for families and children as part of a series to launch New Town Community Cinema.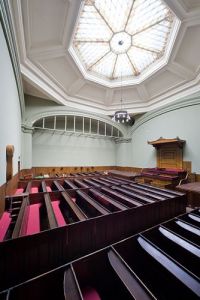 There's serious stuff too of course. Deputy Director Amanda Tyndall hopes that the Festival will 'shine a light into the confusion about some of the big issues'. Great minds from different disciplines, from makers of new inventions and political policy to world-class scientists and ground-breaking artists, will be coming to Edinburgh.
Professors Peter Higgs and Frank Close will explore the idea of bringing science to the masses, Mary Midgley, one of the leading moral philosophers working today and the recipient of the 2015 Science Festival's medal, and James Lovelock, philosopher and originator of the Gaia theory, will discuss their lives in science, and Sir Colin Blakemore, Emeritus Professor of Neuroscience at Oxford University will talk with Terry Waite about the brain's capacity to cope in a crisis and to motivate us to the very limits of endurance.
Professor Dame Joyce Bell Burnell, who discovered radio pulsars – one of the most significant  astronomical discoveries in the last 100 years – in 1967, will discuss her incredible career and her thoughts on the future of science with Andrew Cohen, Head of Science at the BBC, whilst best-selling author Matt Haig will speak about his experiences with depression. Danny MacAskill, the Red Bull athlete from Skye, will also be there, exploring the nature of focus and what drives him to achieve extraordinary feats.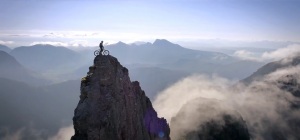 The Energy and Environment strand of the Festival will focus on 21st UN Climate Change Conference in Paris later this year.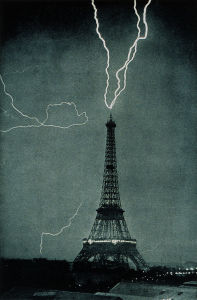 In her opening speech, Amanda Tyndall asked whether '2015 will be remembered as the year that instigated the changes that saved the planet' – draw your own conclusions at The Road to Paris, when politicians and eminent scientists will consider whether any meaningful action will come from this latest summit. Other events in this series will explore fracking, North Sea oil and renewable energy.
And before we get to the food….(yes, you can wait….) there's sums. When I was at school they had to timetable Maths early in the day to make sure we actually stayed awake, but need I tell you that's all changed? This year's festival will ask how we get to grips with big numbers and an overload of information: Big Solutions to Big Data will look at the challenges and opportunities that big data brings, whilst Social Media: Spying? Sentiment? Source of Data? will investigate the realities of social media and ask who really owns your information.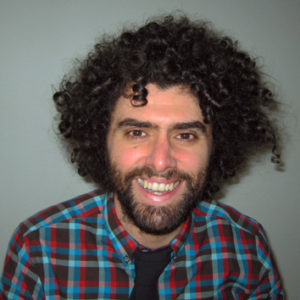 And apparently Maths can be funny – who knew? Australia's Numeracy Ambassador – and stand-up comedian – Simon Pampena explores the lighter side of the subject in The Savant Garde, 'a comedy journey through the hardest maths problems of all time'.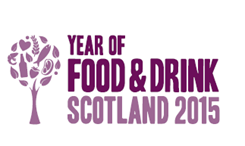 So now for the gastronomy. Oh yes, you may think food is food, but you're wrong: it's science. It's Year of Food and Drink Scotland in 2015 so we're probably going to be seeing a lot of this: start here with caffeine (can you start without it?) – Coffee with a Shot of Science to be precise, as Ian Edwards from the Botanics, scent technician Ericka Duffy and 2013 Scottish Barista Champion Catherine O'Shea take in the aroma, taste, health and history of the sacred beverage.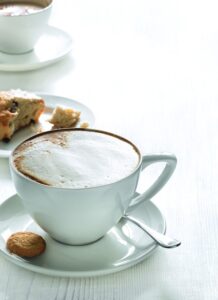 Want some sugar with that latte? You may change your mind after Sugar in the Dock; with consumption at an all time high, BBC Health Correspondent Eleanor Bradford will lead a discussion about how we can fight our national addiction. Instead of the evil white stuff, try some fermentation – from beer to bread and cheese to yoghurt, humans have been experimenting with fermented food since Neolithic times; it's good for us, so Give in to Fermentation with experimental brewer Nick Zeigler of BrewDog and friends.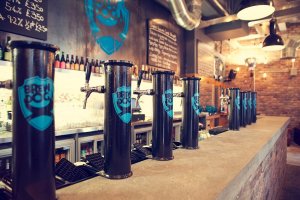 There'll also be pop-up taste tests from Barney's Beer throughout the fortnight – they've made a special concoction just for the Festival. If your idea of a fun weekend is sourcing artisan cheeses and hand-crafted hummus, you might want to try SciMart, 'a farmer's market with a scientific twist' which this year includes a mini-restaurant of food surprises for younger visitors, or, if your tastes are a little more outre, what about Sensory Experimentation, which promises to 'delve into sensuous flavours, smells and textures to intrigue and excite your palette'?
Offal isn't for everyone: Nose to Tail: the Not So Offal Truth asks 'can a trotter ever be a treat? How tender is a heart?' Investigate the possibilities and benefits of whole animal eating with 'tempting tasters' from roadkill enthusiast Alison Brierly and aptly-named author of The Whole Hog, Christopher Trotter. Well you can if you want to…I'll be spending my time at Gin-Omics for Generation Gin: there are tastings.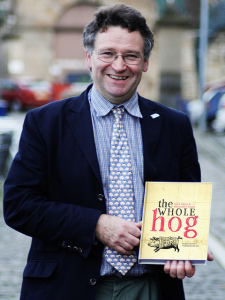 There's lots more of all this; visit the Festival website, which also has full details of dates, times, prices and booking, or pick up a brochure from one of the venues. Some events, notably many of those at the National Museum of Scotland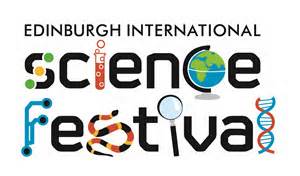 , are free (though booking may still be required for some); prices of others vary from £3 upwards.  There are concessions, and students can get half price tickets for most events if they sign up to the dedicated mailing list.
So dig out that space helmet, get your brain in gear, and take up the Festival's invitation to join the New Enlightenment in the city that thought up the first one. You can even enter this year's SciKu poetry competition; here's the 2014 winner: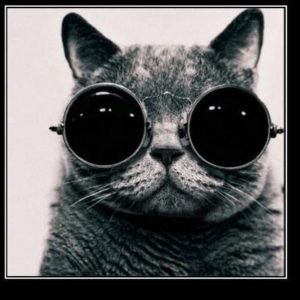 The mail's arrived.
A parcel for Schroedinger:
A cat, maybe?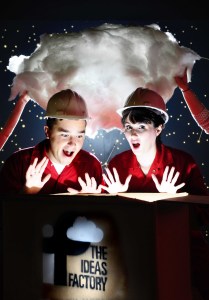 The Edinburgh International Science Festival begins on 4th April 2015. Enjoy!