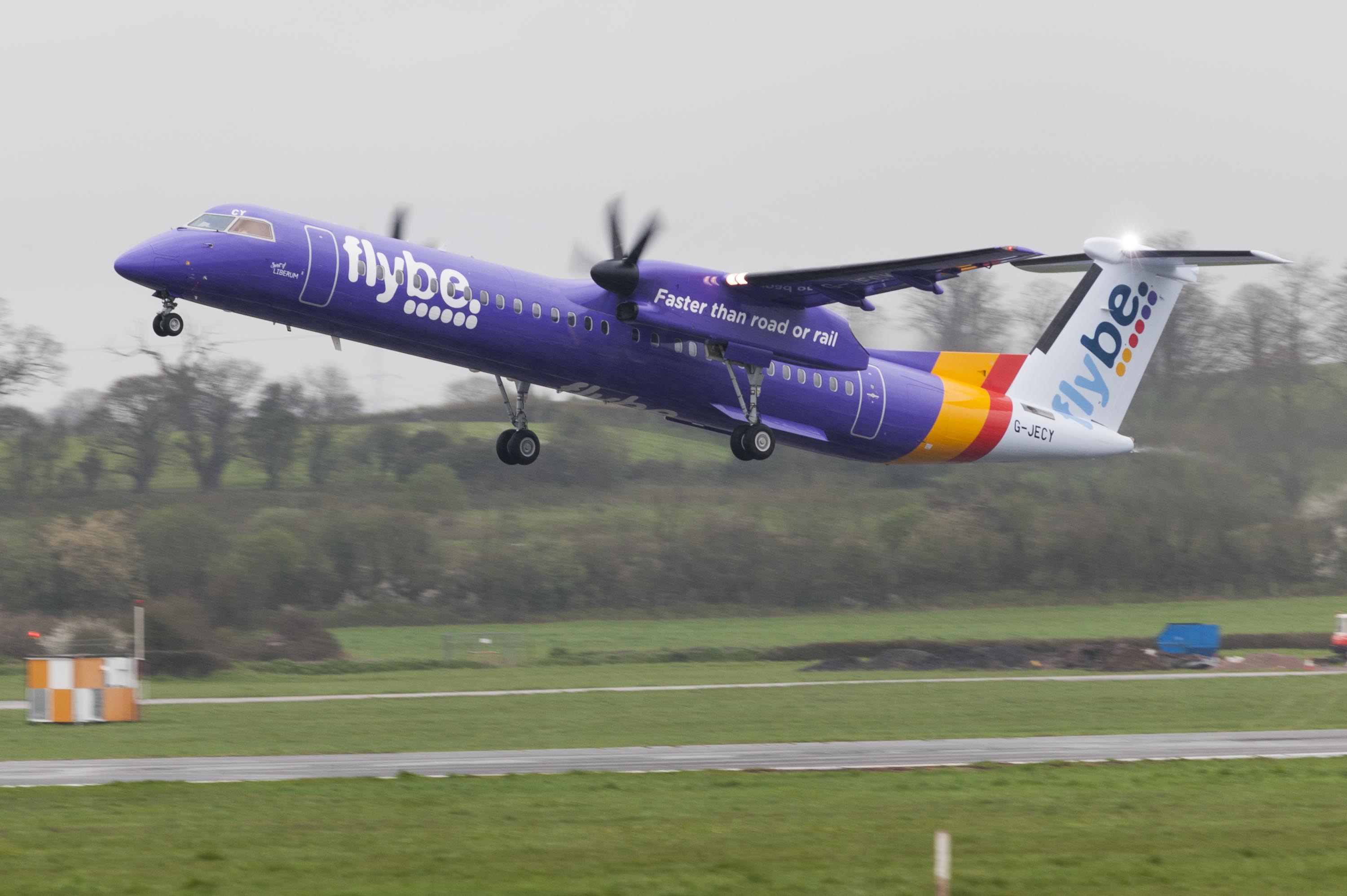 THE SKY'S THE LIMIT AS FLYBE FUNDRAISING HITS £500,000 FOR CANCER RESEARCH UK
Flybe staff and passengers are uniting to beat cancer, sooner as the airline expects their fundraising efforts to reach an almighty £500,000 this month.
The charity will benefit from a month-long on-board fundraising campaign that coincides with 2015 World Cancer Day this month. Passengers on all of the airline's flights operated in February will be invited to make a donation to the cause,
Europe's largest regional airline has been helping the charity beat cancer, sooner, since 2009 through a range of fundraising initiatives involving staff and passengers alike. It is expected that the four week campaign will bring the total amount raised by Flybe since the start of its chosen charity partnership to over £500,000.
Flybe's Chief Commercial Officer, Paul Simmons, says: "We're delighted to have extended our partnership with Cancer Research UK and help contribute towards its life-saving research. The charity was the clear winner of our staff vote and we have an overwhelming level of support from both our employees and passengers. They have always really embraced our fundraising challenges with passion and we are grateful to each and every one of them for their continued support.
"Cancer affects so many people and many friends, loved ones and colleagues have been touched by it. That's why, at Flybe, we're committed to raising as much money as we can to help beat cancer, sooner."
Simon O'Leary, Head of Volunteer Fundraising at Cancer Research UK added: "We are extremely grateful for all the time and effort invested by Flybe staff and customers. We would like to say a huge thank you to everyone who has played their part in this soaring success story.
"Every two minutes, someone in the UK is diagnosed with cancer. With the help of Flybe staff and customers we're working to fund research which will help more men, women and children survive."
Cancer Research UK receives no government funding for its ground-breaking research.  So funds raised through supporters like Flybe and its customers is crucial to the work of doctors, nurses and scientists who work day and night to fight cancer on all fronts.
For further information about Cancer Research UK's work or to find out how to support the charity, please call 0300 123 1022 or visit www.cancerresearchuk.org. Follow them on Twitter and Facebook.