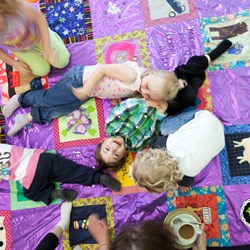 Magic Carpet: take a trip on the Magic Carpet to explore the fantastic things in the National Museum of Scotland. 25 minutes of stories, songs and activities for children aged 2-4 years and their parents and carers (for younger children, see Magic Carpet Minis on Thursdays). 10.30-10.55am or 11.30-11.55am today and every Wednesday until 11th February 2015, meet at the Lighthouse Lens, Grand Gallery, Level 1, National Museum of Scotland, Chambers Street. No advance booking required: sign up on the day at the Information Desk in the Entrance Hall. Free.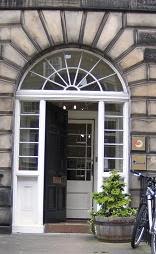 Bi and Beyond Edinburgh: a fortnightly social gathering for people who identify as bisexual and non-monosexual. 'With organised social activities and refreshments provided, whatever your label or lack of label we welcome you.' 7-9pm, LGBT Health & Wellbeing, 9 Howe Street. For more information contact biandbeyondedinburgh@gmail.com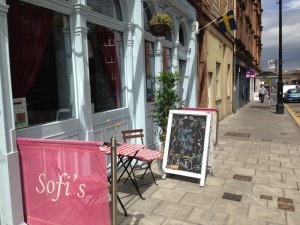 Lounge Act: performances from Katrina Turner, Christopher Tracey and Lucas Kristoffersson. 7pm, Sofi's Bar, 65 Henderson Street. Free.
Creative Electric: drama and theatre workshops for ages 16+. Creative Electric creates contemporary performance based on real experiences; its work has been performed in Scotland and Sweden, in theatres, studios, art galleries, nightclubs, on trains, in fields, city centre squares and on rooftops. 7-9pm, Bongo Club, 66 Cowgate. £5 per session, bursaries available: tickets available in advance or on the door (subject to availability – maximum number per session is 15).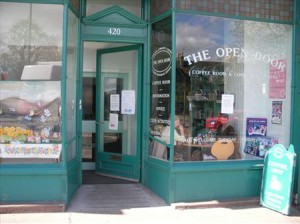 Morningside Justice and Peace Group: Possible Political Configurations Post-May 2015. Dr Alan Convery, Lecturer in Politics at the School of Social and Political Science, University of Edinburgh, will talk on this subject. 10.30-11.30am, The Open Door, 420 Morningside Road. All welcome: a contribution of £1.50 is requested to cover costs. Morningside Justice and Peace Group exists to promote informed opinion on matters of concern to the community at large.
The Scottish Gallery – January Exhibitions: three new shows open today. Fire by highly regarded British studio potter Lisa Hammond, Centenary Exhibition – a major retrospective to mark the centenary year of painter William Crosbie, and Fourteen Glasgow Artists, celebrating the work of artists active in Glasgow from 1930 to 2000, including Robert Colquhoun, Peter Howson and Joan Eardley. 10am-6pm Monday to Friday, 10am-4pm Saturdays, until 31st January 2015, The Scottish Gallery, 16 Dundas Street.