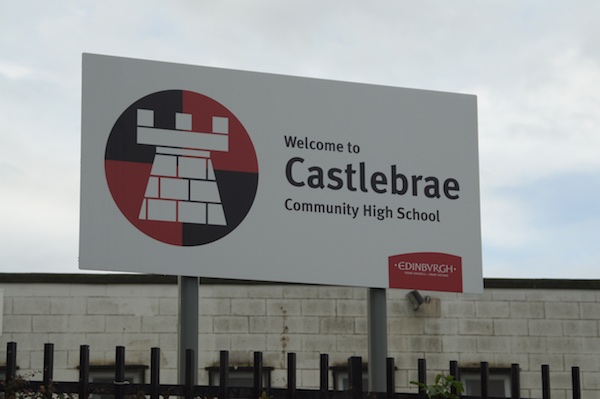 Education Scotland visited Castlebrae in 2012 and 2013. Upon their return last autumn they could see improvements in the school and they are prepared to wait for these to bed in before going back to visit again before the end of this year.
Their inspection report will be issued later today but from their latest inspection they observed:
"Education Scotland's Area Lead Officer visited the school in October 2014 to observe learning and teaching and discuss progress with school staff and an officer of the City of Edinburgh Council. The acting headteacher has already made a number of changes designed to improve young people's learning experiences and attainment. However, staff are aware that much work remains to be done to address the areas for improvement identified in the original inspection and on subsequent visits to the school.
"We recognise that the new school management team needs time to work with teachers and other staff on these areas for improvement. As a result, we intend to postpone the further inspection visit to the school which was planned for January 2015. In the interim, we shall work with the City of Edinburgh Council in supporting the school to continue to improve. The City of Edinburgh Council will ensure that parents are kept informed of progress. We shall confirm a further inspection visit at a later date. This further visit will take place no later than 30 November 2015."
The Edinburgh Reporter visited Castlebrae last year and we compiled this video to showcase the range of work being done there. Castlebrae was due to be closed in 2013 but the council responded to campaigners determined to keep the school open.
Read more about the school's activities here on their website.
Castlebrae Community High School from Phyllis Stephen on Vimeo.