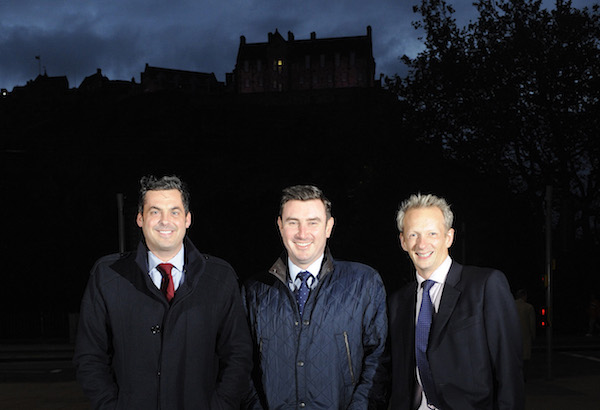 Sanderson, the UK's largest independent IT and change recruitment organisation, has celebrated a successful second year of operations in Scotland.
The business, which specialises in the financial services and IT sectors, opened its office in Edinburgh in 2012 to better support its banking, finance services and utilities clients, most of which have headquarters or major bases in Scotland.
Operating mostly across the central belt, the team works with a number of high-profile brands in Scotland and reached the £19m annual turnover mark in 2014, more than doubling that from the previous year.
The firm puts its success down to understanding and creating solutions for the large separation and integration programmes taking place across both Scotland's financial sector as well as other Scottish corporates.
Andrew Morton, director of the Edinburgh office, said: "It's a very interesting time to be involved with the teams heading up financial institutions within Scotland as the pace of change in line with growth is astronomical.
"We pride ourselves on having the insight and capabilities to help our clients drive these ambitions and strategies forward by also working with a very talented and dynamic group of contractors.
"Scotland remains at the top of people's lists as a desirable and competitive place for people to work and we are looking forward to growing our reach and relationships even further in the year ahead."
Nick Walrond, managing director of Sanderson UK, said: "It was a very proud moment for us to open our first office in Scotland and now, as we enter our third year, feel we are growing into a key part of the jobs landscape.
"It's a very privileged position as we can see first hand the superb calibre of work being undertaken by employees and contractors as well as the results this is producing for Scotland's finance sector as a whole."
PHOTO by Greg McVean – L-R: Directors of Sanderson John Ball, Andrew Morton (Edinburgh office) and Adam Meadows