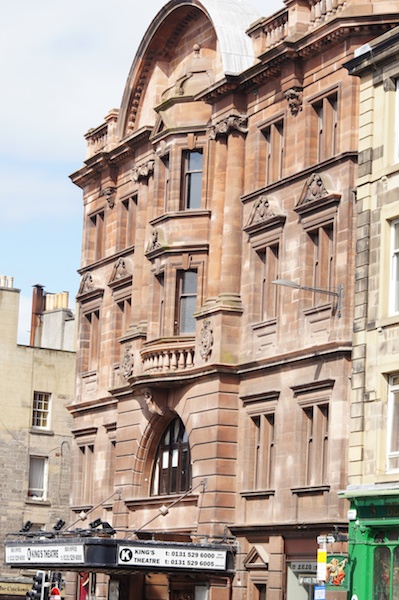 REVIVAL OF ACCLAIMED STAGE ADAPTATION OF SCOTLAND'S MOST POPULAR NOVEL OF ALL TIME

David Hutchinson and Phillip Rowntree for Sell A Door Theatre Company in Association with The Beacon are proud to announce their 2014 Scottish tour of Sunset Song adapted by Alasdair Cording from Lewis Grassic Gibbon's classic story, recently voted Scotland's most popular novel of all time.The tour opens at Perth Concert Hall on Monday 8 September, with dates at the King's Theatre, Tuesday 7 to Saturday 11 October 2014.
Chris Guthrie is bound to a harsh farming life by her intense love of the land. She dreams of the seductive yet distant world of books and learning, but when war breaks out, Chris suddenly finds herself facing a very different reality as a widowed, single mother in a land altered beyond recognition.
Set in a farming community in the North East of Scotland, Sunset Song charts Chris's struggle to adapt to her new world and hold together her fragile family. Her survival depends solely on her belief that beyond the sunset lies hope.
Rebecca Elise will play Chris Guthrie alongside Alan McHugh (John Guthrie), Clare Waugh (Jean Guthrie), Craig Anthony-Ralston (Ewan Tavendale), David McKay (Chae Strachan), Fraser Sivewright (Will Guthrie), Jennifer Hainey (Margret Strachan) and Sandy Nelson (Rob Duncan).
Marking a hundred years since the start of the First World War, Sell a Door Theatre Company revives Alastair Cording's faithful adaptation of Lewis Grassic Gibbon's novel, dealing with Scottish national identity, the role of women and changes affecting rural farming communities in the years leading to the outbreak of World War 1.
Sunset Song is directed by Artistic Director of The Beacon, Julie Ellen.  Julie has worked extensively as an actor and director in Scotland and London and she became the Artistic Director for the new Beacon Arts Centre in Greenock. Julie has collaborated on several productions with Sell A Door.
The production will be designed by Jan Bee Brown who has designed productions for the Edinburgh Festival Theatre, Tron Theatre and Old Vic Theatre.  Sunset Song also marks the return of Alexander Ridgers as Lighting Designer, having worked extensively on Sell A Door productions in the past including Seussical, The History Boys and Sincerely Mr Toad.
Sunset Song is supported by Creative Scotland.