The Junkanoo Commandos warm up Princes Street Gardens in preparation for the Carnival!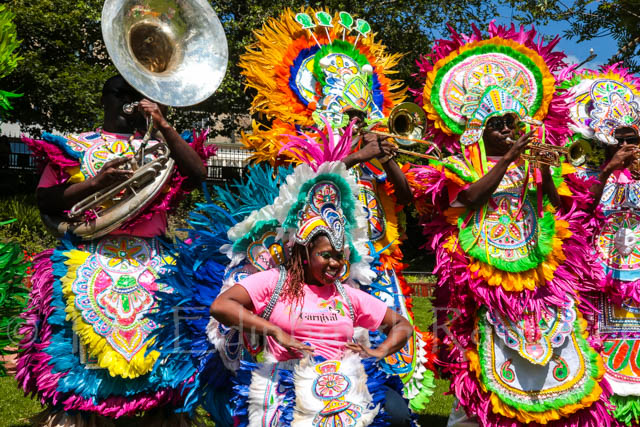 Members of Bahamian carnival group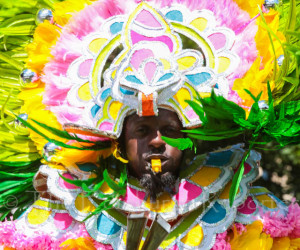 the Junkanoo Commandos performed in Princes Street Gardens to give a taste of the vibrant colours and music to come at the Edinburgh Festival Carnival!
A 12-piece band famed for their extravagant costumes, the group specialises in carnival music and the Caribbean art form of Junkanoo. As well as performing at carnivals all over the world, they took the stage at the 50th anniversary of Martin Luther King's 'Dream' speech on the steps of the Lincoln memorial.
The Junkanoos are in Edinburgh early to lead workshops at community centres across the city in costume-making, music-making and dance. Participants are then invited to take part in the Parade on the day of the Carnival.
The Edinburgh Festival Carnival, supported by City of Edinburgh Council, takes place on Sunday 20th July, starting with a brand new parade at 2.00pm which will see 700 performers parade from the top of the Mound to the West End of Princes Street in an extravaganza of eye-popping colour and high-energy music. The acts will then disperse into the Gardens for an afternoon of live performances until 4.00pm.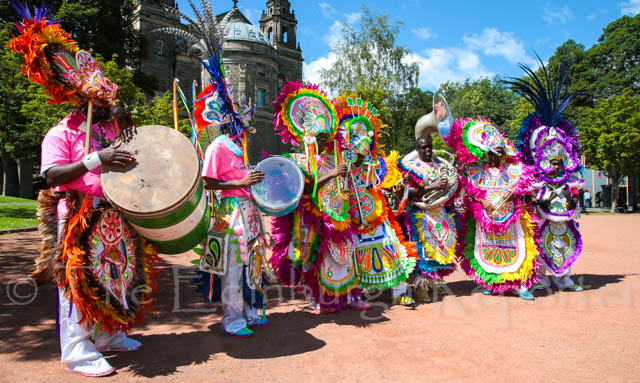 For more information, visit www.edinburghjazzfestival.com.