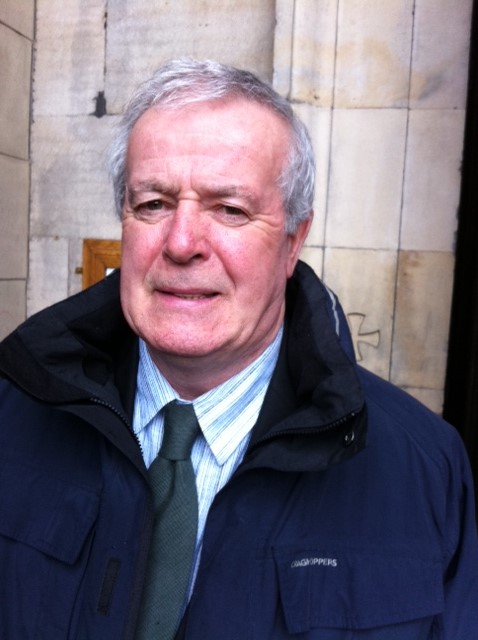 Pat Stanton, Hibs icon and legend, threw his weight behind the Petrie Out campaign today.
The former Hibs captain, who was voted best Hibs player of all time in a fan poll, will attend the rally at Easter Road on Saturday.
Pat Stanton said: "I admire what Paul Kane and the campaign is doing and I'll be there on Saturday.
"Someone had to stand up. Paul has done it and he is doing a great job. He has never wavered in his support and passion for Hibs as a player and a fan.
"A lot of people might say why bother. But Paul cares. That's the difference and that's what counts. He is doing it for the future of Hibs.
"All this week people have been stopping me in the street telling me they'll be at the rally on Saturday at Easter Road. I'll be there with them.
"You have to be very worried about the future and no one can blame the fans for feeling the way they do. They have been very loyal and patient.
"But the decline has not been over recent months. It has been coming over the last few seasons.
"The people running the club are very detached from the fans. The fans have been ignored for too long and kept at arm's length. Now is the time to lower the drawbridge.
"Last thing fans wanted was it to turn into us and them. But that is what has happened and it is not the fans' fault.
"Hibs have to learn the fans are the most important part of a club. They are not the enemy.
"A big mistake the people who run Hibs have made is to look on them purely as customers. They are not customers. A customer can go elsewhere. Fans can't as they are here for life.
"I would love to see everyone pulling in the right direction at a time like this. It is foolish of the club to shun people.
"Last thing you want to do is alienate fans but that's what they have done.
"Long term we are not sure to come back up. Rangers and Hearts are there along with other good clubs. The way we were playing at the end of the season you would never bet on it.
"Last time we went down we were expected to come straight back up which we did. This time there is a big 'but' and the consequences are frightening.
"Anyone who tells you it'll be alright is talking nonsense.
"Hibs have a lot of things going for them and the club should not have ended up in this position.
"Something has to change.  There is a lot of goodwill as Paul Kane has found out and we have to back him."