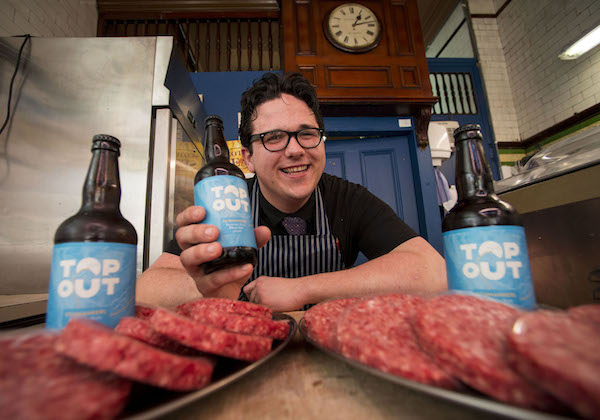 Renowned Edinburgh butcher W.M. Christie of Bruntsfield, has teamed up with local Loanhead brewery Top Out to produce a limited-edition beer burger celebrating the craft brewery being stocked in Aldi stores across Scotland.
Graeme Wetherill, butcher at the successful store, created the special burger using Top Out's Schmankerl to celebrate its inclusion in Aldi's Summer Beer Festival.
The burger, which is available to buy for a limited period of time from W.M Christie, has been created using a premium steak mince which has been infused with Schmankerl lager and is packed full of flavour.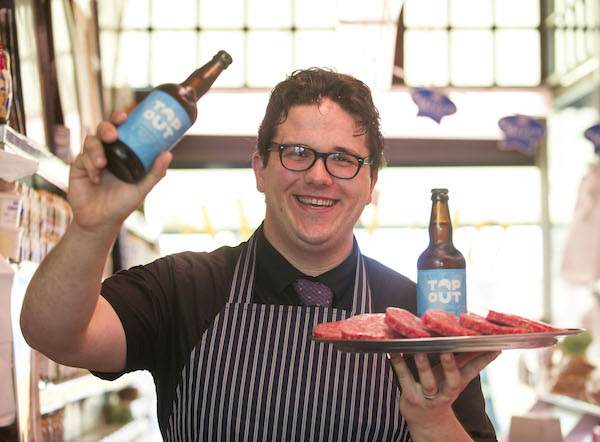 Graeme explained: "Schmankerl by Top Out is a really flavoursome lager and it was perfect for creating our special burgers.  We infused our premium quality steak burgers with Schamnkerl, the burgers have really taken on the intense flavours of the lager and the end result is absolutely delicious."
Schmankerl is a Scottish take on the traditional Bavarian style beer. It's a lively, fresh beer with notes of banana and cloves. It is available at Aldi for £1.99 during the Summer Beer Festival.
Expected to be worth more than £200,000 to participating breweries, the summer festival is set to build on the success of Aldi's three previous festivals which generated substantial sales for small Scottish breweries and raised the profile of the industry as a whole.
Richard Holloway, Scottish managing director at Aldi, commented: "Creating a beer flavoured burger with W.M. Christie in celebration of the beer festival, and just in time for BBQ season, has been great fun. This match is sure to whet the appetite of food and drink lovers across the capital."
Aldi's Scottish Beer Festival is now running in store, while stocks last. Prices start from £1.39.