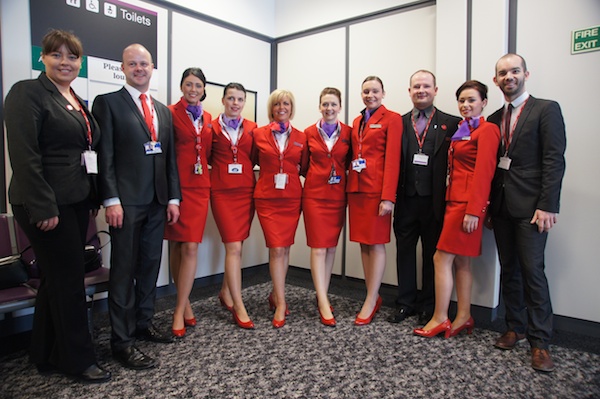 Edinburgh International Film Festival (EIFF) this week announced Virgin Atlantic as Official Airline Partner for the 68th edition of the Festival.
As part of the deal, Virgin Atlantic will fly many of the high profile industry figures and invited guests associated with this year's Festival into the city, from 18 – 29 June 2014 on its domestic service Virgin Atlantic Little Red.
The leading British airline has also been announced as title sponsor of the EIFF Short Film programme and will present the Virgin Atlantic Little Red Award for Best Short Film at the Festival, named in recognition of Little Red – Virgin Atlantic's domestic flight service which launched last year flying passengers from Edinburgh, Aberdeen and Manchester to London Heathrow then onto Virgin Atlantic's worldwide destinations.
Graeme Davies, Head of Communications and Development at EIFF, said, "We are delighted to welcome Virgin Atlantic as the Official Airline Partner for this year's Festival. This partnership will allow us to bring audiences and filmmakers together to share in the Festival experience and without their invaluable support as a commercial partner, we simply could not deliver the range of guests and events that we do."
Lynne Isted, Sponsorship Manager at Virgin Atlantic, said, "This is the first year we have worked with the EIFF and, with Virgin Atlantic's passion for providing great film and entertainment for our customers, as a partnership, it is a perfect fit for us. We are really looking forward to bringing a splash of red to Edinburgh – it's such a vibrant city and really key for Virgin Atlantic, especially since the launch of our domestic service Little Red last year."