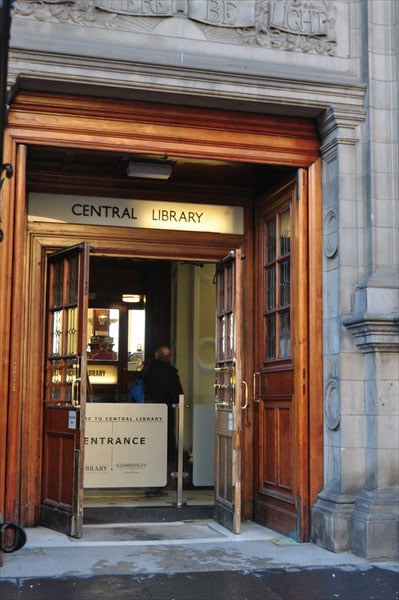 CENTRAL LIBRARY OPENS DOORS ON BRAND NEW CHILDREN AND MUSIC LIBRARIES

The City of Edinburgh Council has today opened new spaces to house the children's and music collections at the refurbished Central Library.
To mark the launch, Councillor Richard Lewis, Culture Convener for the city, was joined by P3 children from Royal Mile Primary school at the library, when he announced an open day to celebrate the new look collections on Saturday 7 June.
The new facilities have been specially designed to be accessible to all, and for the first time in 40 years will allow all of the central library facilities to be housed in the same building.
The new children's collection features a special 'under 5s' area with artwork by renowned children's illustrator Catherine Rayner. The building also has a dedicated arts, crafts and IT area and parent friendly access including nappy changing facilities.
The dedicated music collection has launched as a hub for musicians, students and fans alike, with a dedicated space for engaging with music and with others. A soundproof acoustic pod for musicians to practice in will be available to book, and visitors will for the first time be able to try a CD before borrowing. A new streaming service, from Naxos, has also been launched which will provide access to a back catalogue of over one million classical and jazz tracks, with latest releases added every week.
Councillor Richard Lewis said: "The new children's and music collections have transformed the Central Library and will offer visitors a unique space for relaxing, reading, and so much more.
"The refurbishment allows the Council to house all of the Central Library facilities under one roof for the first time in 40 years and I am sure the City will enjoy all that the building has to offer.
"Edinburgh has such a rich musical heritage and I have been fortunate to use the city's music library from a very young age. As someone who studied music and has worked as a musician and conductor, I am especially excited to see Central Library offering such great facilities for everyone to access and explore music in their own way."
The Council will be hosting an open day on Saturday 7 June to celebrate the launch of the new libraries, as well as the refurbishment of the Edinburgh and Scottish Library. For a full programme of events, you should click here