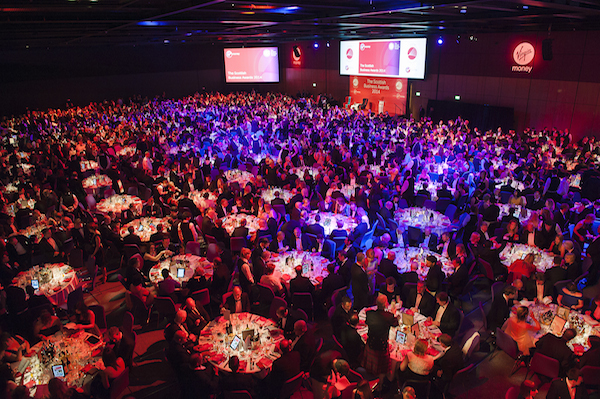 Edinburgh International Conference Centre (EICC), which last year hosted Scotland's biggest banquet in over 400 years with a formal service of dinner for almost 1,700 people at the Scottish Business Awards has surpassed that achievement with over 1,900 guests attending the 2014 event. Sponsored by Virgin Money this year's charity fundraising awards dinner featured an audience with Sir Richard Branson.
The Leith's at EICC banqueting team for the event included 16 chefs and a further 22 kitchen staff, 12 Maîtres d' and 300 table servers under the direction of General Manager, Adrian Wade
Commenting on the growth of the Scottish Business Awards EICC Head of Events Karen Wood said: "There are many barometers for the health of the economy but surely this must be one of the most believable when almost two thousand business leaders come together on one night to recognise the achievements of their peers".
"We are again delighted to play our part in this special occasion", added Wood.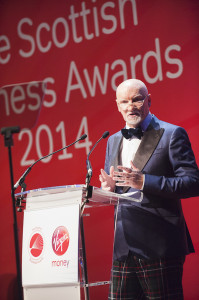 The Scottish Business Awards recognise and celebrate business and entrepreneurship as the principle engine of growth and development. Over one hundred and forty business leaders and entrepreneurs were shortlisted for awards in nineteen categories ranging from family firms to public companies.
Proving that Leith's at EICC go the extra mile for their banqueting guests Assistant Operations Manager, Rhona Hawcroft wore a pedometer throughout service and clocked up over seventeen miles in EICC's 2,000 m2 Lennox Suite.
The Scottish Business Awards dinner is believed to be the biggest formal banquet in Scotland since the reign of King James VI (1567-1625) when a banquet for 2,000 people was recorded.
Photos Robin Frowley Photography.