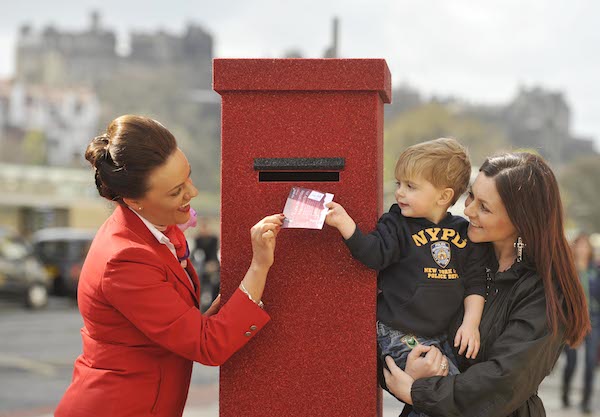 Little Red – Virgin Atlantic's first-ever domestic flight service – launched a year ago and in celebration, gave Edinburgh residents the chance to make their holiday dreams come true yesterday on Princes Street.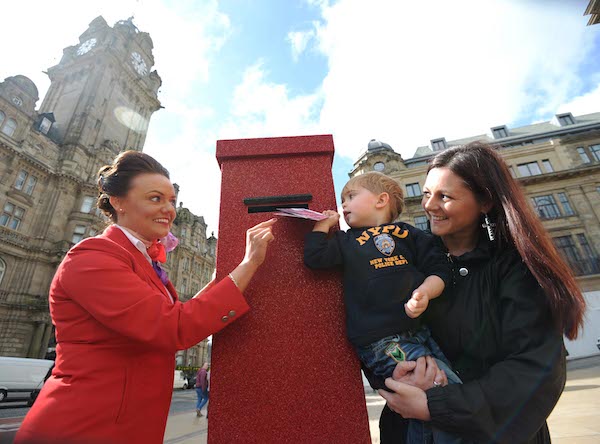 Rory, aged 2 from Edinburgh, had the chance to post his very special travel wish with the help of his mum, Katy as the glitzy birthday post box pitched up in the city centre.
Along with the glamorous posties, the post box is bringing dreams that bit closer by granting two travel wishes and giving away 10 pairs of Little Red flights. Winners to be announced shortly!