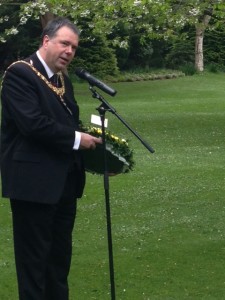 This afternoon, Edinburgh's Lord Provost joined UNISON City of Edinburgh branch in remembering the TUC organised International Workers Memorial Day – a commemoration of the workers across the world who are killed at work.
He made a short speech and laid a wreath at the foot of the Workers Memorial Tree in West Princes Street Gardens.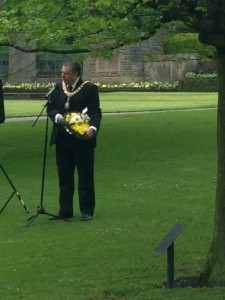 International Workers Memorial Day is supported by the The City of Edinburgh Council and The Scottish Goverment who flew their flags at half mast today.
This year they are remembering everyone who has died this year through work and marking the:
·         10th Anniversary of Stockline (9 dead);
·         30th Anniversary of Bhopal (25,000 dead);
·         1st anniversary of Rana Plaza (1,129 dead)