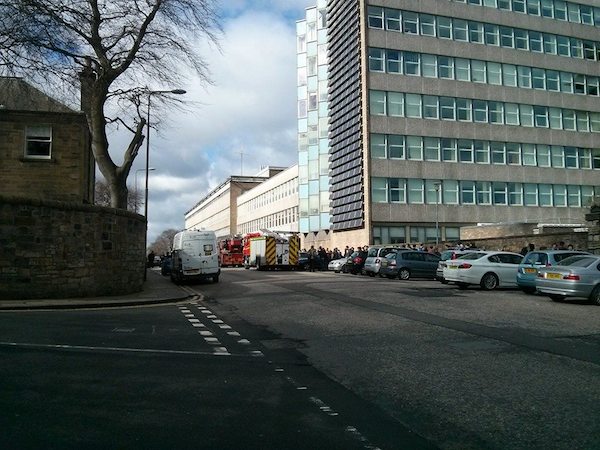 An Edinburgh Napier spokesperson said: "We were forced to close our Merchiston Campus today following a small fire which we believe was caused by an overheated piece of equipment in a woodwork shop on the ground floor.
"We apologise for any inconvenience caused to our students. The fire service, who were quickly on the scene, have described the incident as a very unusual event.
"We are pleased to report that staff and students at the Campus were able to evacuate the building safely and no one was injured.
"Parts of the building; the music studios, the Jack Kilby Computer Centre and the library, will re-open at 7pm this evening . The rest of the Campus will re-open tomorrow morning, with the exception of the woodwork shop where the fire began, which will remain closed.
"There will unfortunately be a residual smell of smoke and staff and students should be aware that due to the sensitivity of our alarm system, this may trigger the fire alarm.
"We are keeping staff and students updated through e-mail and our social media channels and thank them for their patience."