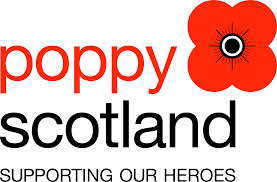 Poppyscotland, the charity that organises the Scottish Poppy Appeal, is calling for veterans to take part in a free vocational assessment course to help them overcome barriers to employment.
LifeWorks will take place over five days, from 19th-23rd May at the Stirling Management Centre, Stirling. By matching employment options with existing skills and mind-set, it will provide veterans with advice, guidance, insight and the skills required to find sustainable employment. It is open to veterans who are either living with health conditions which are barriers to employment, or who have experienced recurring barriers to finding satisfactory employment for some time.
LifeWorks was introduced north of the Border in 2013 and Poppyscotland is pleased to bring it back to Scotland this year in partnership with Royal British Legion Industries. The free course is open to veterans from all over Scotland and travel expenses will be covered.
Poppyscotland's Employment Services Co-ordinator Dot Pringle said: "Finding secure employment is a key part of making a successful transition into civilian life. Not having secure and sustainable employment impacts greatly on all areas of a person's life, from finances and housing to relationships and health. LifeWorks will help Scottish veterans to identify the employment options best suited to them to improve their prospects and we urge people to get in touch to benefit from this course."
Jim is a veteran who took part in LifeWorks in 2013. Speaking of his experience he said: "A massive thank you to Poppyscotland for everything they did to get me on the LifeWorks course.  It was fantastic.  It went way beyond my expectations and I have left today with a CV to be proud of and I'm a lot more confident within myself."
There are around 189,000 veterans of working age in Scotland, and research suggests that the unemployment rate for veterans aged 18-49 is twice that of the general UK population. Poppyscotland research estimates that around 28,000 veterans in Scotland are out of work. The research also found a lack of current employability services that specifically target veterans who may be vulnerable or need additional support to get back into work.
A further LifeWorks course is scheduled for September 2014.
To take part in either the May or September LifeWorks course contact Dot Pringle at Poppyscotland on 0131 550 1568 or email d.pringle@poppyscotland.org.uk