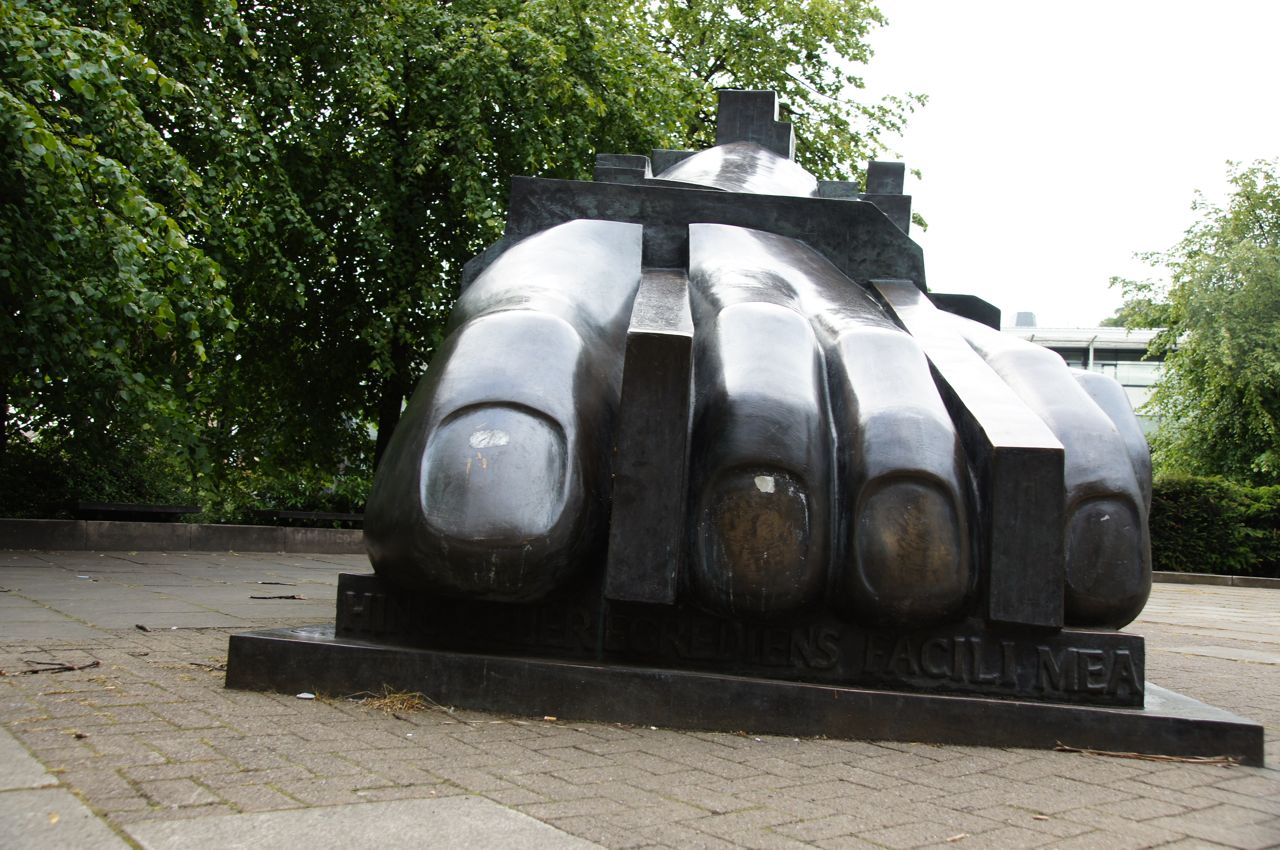 LeithLate has announced the latest artwork in The Mural Project to be installed this April on the site of a derelict shopfront on Henderson Street.
Artist Russell Ian Dempster will be installing his homage to the Leith-born Eduardo Paolozzi, one of the founding fathers of the British Pop Art movement. Russell graduated from Duncan of Jordanstone School of Art in Dundee in 2004 and has so far exhibited in five solo shows, numerous group shows across Scotland, as well as various commissions and a major mural project for Edinburgh Zoo in 2011. Russell's artwork will include a large-scale portrait of Paolozzi, rendered in his distinctive style which distorts the image on show, echoing Paolozzi's own work.
On choosing Paolozzi as the subject of his artwork, Russell says: "I think that most people would be interested in knowing that the grandfather of Pop Art was from Leith. I don't think that his work is celebrated enough, so hopefully this mural will help people take an interest in who he is and what he achieved."
This latest incarnation of The Mural Project was made possible in collaboration with City Centre Posters and in association with The Friends of the Water of Leith Basin.
 For more of Russell Ian Dempster's work visit his website.
 For more information on LeithLate and our projects, please visit www.leithlate.co.uk or follow us on facebook/Twitter.