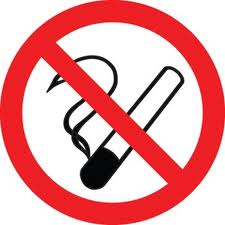 With National no smoking day approaching, Livingston and Whitburn fire stations have teamed up with Falla Hill Primary School P6 pupils to help stub out the habit.
Taking part in a very exciting Tobacco Education Project, which will form part of a West Lothian Wide Tobacco Education Primary Schools Resource, P6 pupils of Falla Hill Primary have received tobacco education workshops and want to share the effects of smoking.
The P6 pupils are putting together an exhibition in the 'Centre' Livingston (beside West Lothian Connected) on Tuesday 11th March and again repeated at the Fauldhouse Partnership Centre on the Wednesday 12th March 10am – 12 noon + 1:30pm – 2:30pm coinciding with No Smoking Day.
They will be sharing what they have learnt about the effects of smoking and passing on information to help smokers who would like to quit.
Pupils will be explaining about the history of Tobacco, components of a Cigarette/addiction, health and the environment, financial choices/political Legislation/Government and convincing other people NOT to smoke including Peer Pressure and Peer Bonding.
The Scottish Fire and Rescue Service have a vested interest in helping to promote No Smoking Day and encouraging people to give up smoking.
West Lothian Local Area Liaison Officer Stuart Watson said: "Most people know the long term damage smoking can do to their health and why it makes sense to give up.  What a lot of people don't know is that more fires in which people are killed are as a result of carelessness with smoking materials than any other single cause.
"It only takes a moment of carelessness to cause a fire that could cost someone their home, their possessions, or even their life.
"It is vital that smokers make sure they have fully extinguished cigarettes and matches immediately after use and, once lit, they should never be left unattended.
"Having a working smoke alarm gives that vital early warning should a fire start. We provide free home fire safety visits and fit smoke alarms where required.
"We need you to join Scotland's fight against fire.  If you or someone you know may be at risk from fire please get in touch and arrange a FREE home fire safety visit with local firefighters by calling 0800 0731 999 or visit www.firescotland.gov.uk .
"If you plan to give up smoking on 12th March we wish you every success".
Louise Storrar, Prinicpal Teacher at Falla Hill Primary School said: "The pupils in primary 6 have been working extremely hard on the tobacco education project. Their enthusiasm and commitment to this project is very impressive. We are thoroughly looking forward to the No Smoking Day events and encourage members of the public to come along to hear our pupils share their knowledge about the negative effects of smoking."
If you want to give up smoking call: Scotland Smokeline    0800 848484 http://www.canstopsmoking.com/