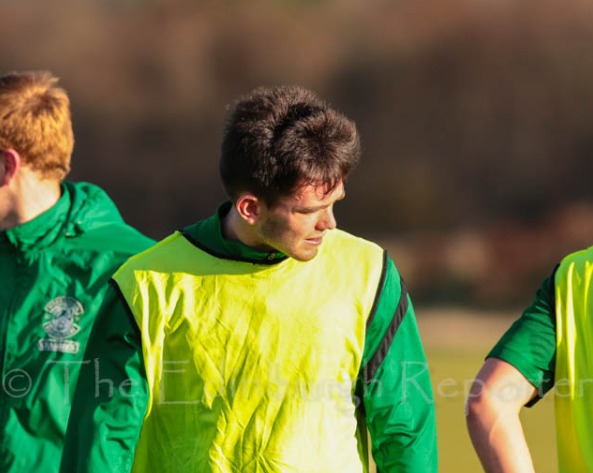 Hibs' youngster Sam Stanton says that yesterday's game against champions Celtic was a huge learning curve in his ambition to become a top player.
After a number of substitute appearances, the teenager with the famous surname made his first start and made the most of his opportunity coming within millimetres of equalising with a stunning strike midway through the second half which would have levelled the scoring.
Afterwards Stanton said "I thought it was in. I was almost away celebrating. But it was a brilliant save. I couldn't believe I had hit it so well and I was dreaming about it hitting the back of the net but unfortunately that never happened."
Unfortunately for Sam, he was up against 6ft 7in England international goalkeeper Fraser Forster who has been in top form, going almost 1000 minutes without conceding.
Stanton continued: "It's difficult, you work hard to get these opportunities and hit decent strikes but he keeps saving them over and over again and there's nothing you can do about it. It's difficult to say whether any other keeper in the league would have made that save.
"There are a lot of good goalies at the other sides. But he is a top class keeper, there's no doubt about that."
Stanton replaced suspended midfielder Scott Robertson in the centre of midfield and his performance will have given manager Terry Butcher some food for thought as he prepares for the cup tie against Raith Rovers in two weeks' time.
Following the game, a new thread on Fans' Forum Hibs Net asked whether this was the best debut by a Hibs' youngster.
Stanton concluded: "It was a brilliant learning curve out there. I really enjoyed it and I hope there are many more games to come.
Photo by John Preece
http://www.photoboxgallery.com/jlp-photography