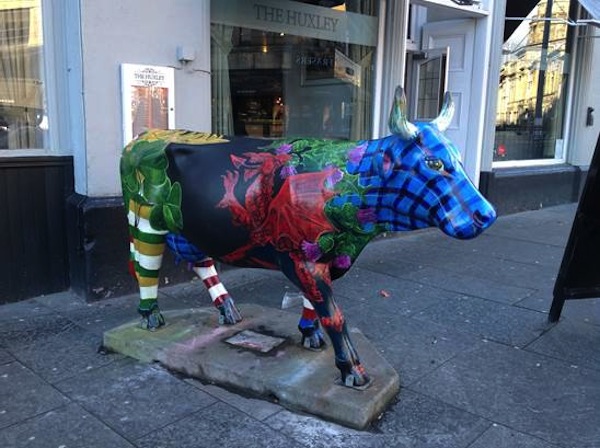 Kyloe Cow gets a new Six Nations make over by local artist and Scottish Rugby fan, Chris Rutterford at Kyloe Restaurant at the West End.
Kyloe Restaurant is a gourmet steak restaurant. The name Kyloe, an old Scots word for Highland beef cattle, was chosen for the restaurant as it represents the strength and versatility of Scottish beef produce. They use cuts from pedigree Aberdeen Angus – supplied by some of Scotland's top farms and butchers – to bring their customers 'the best possible steak experience'.
Watch the makeover here:-
Follow Kyloe Restaurant on Facebook.
Kyloe Restaurant 1-3 Rutland Street  EH1 2AE
T 0131 229 3402