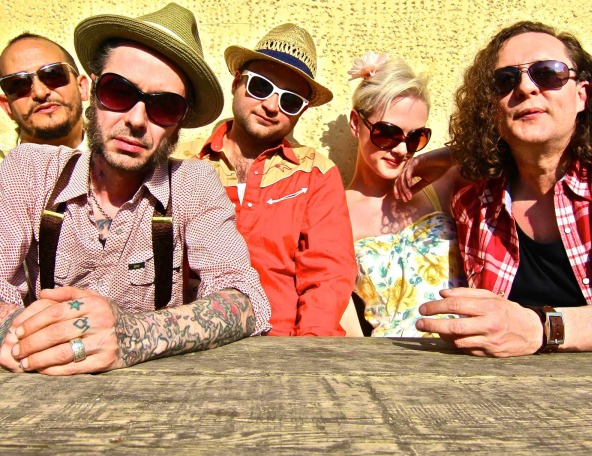 Following a phenomenal response to 'Sleigh The UK 2012', The Wonder Stuff have announced that they will once again join their two old sparring partners, Pop Will Eat Itself and Jesus Jones, for another run of UK shows in December 2013, calling at The Picture House in Edinburgh and O2 Academy venues in Sheffield, Bristol, Birmingham and O2 Shepherd's Bush Empire in London.
The Wonder Stuff's front man, Miles Hunt, says, "… so I guess my dream of doing a summer tour of the UK has been scuppered once again. Yet another run of December shows with snotty noses and freezing cold feet… Only joking! I'm thrilled to know that The Wonder Stuff will be joining PWEI and Jesus Jones for another run of O2 Academy shows next year. I think it's a dream bill for a lot of people, and I include myself in that. Can't wait!"
Pop Will Eat Itself's Graham Crabb adds, "We look forward to getting together again with old friends in December 2013 to sleigh the UK yet again. It will be great to get to a few new cities too, BRING IT ON!!"
"When we were first asked to do the Sleigh the UK gigs – we said yes immediately. It's been the dream line-up of bands for so many people, and it was great to be able to be a part of it, and help make it happen. We're absolutely delighted it's going to be happening again, 2013 is going to be bigger, better, and even more fun. See you all down the front!" Mike Edwards, Jesus Jones.
They are playing: Edinburgh Picture House on Tuesday 17 December  7pm  Tickets £22.50 + fees  Tel 0131 221 2280
www.seetickets.com/event/sleigh-the-uk/the-picture-house/709336/
Photograph by George Taylor.