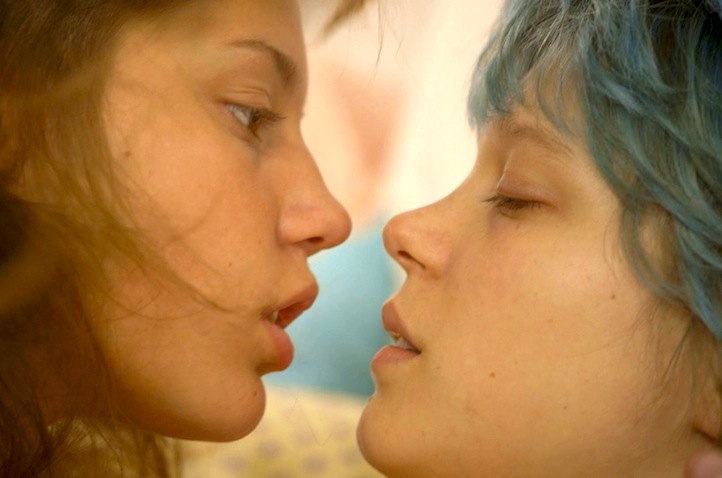 It has been shrouded in both critical acclaim and backlash since it premiered at Cannes earlier this year, but there's one thing no one can deny about Blue is the Warmest Colour – its raw, unprecedented beauty.
The film follows 15 year old Adèle – an intelligent high school student who meets art school student Emma, a girl much older and seemingly, mature than Adèle. Over the course of its three hour runtime, you are immersed in the relationship that blossoms over the course of a near-decade with these two exceptional women.
The controversy surrounding it stemmed from its somewhat explicit eight minute long lesbian sex scene that both shocked and enthralled audiences at Cannes. It's a real shame that this has essentially encompassed this film. In its uncensored realism, it does strengthen the film's undeniable authenticity. However on a much more commendable level, Blue Is the Warmest Colour is simply one of the most exquisite love stories ever told.
Carrying the film is the young actress, Adèle Exarchopoulos. At 20 years old, she plays the self titled role with such lack of cynicism and expert skill it's hard not to believe these two human beings are not irrevocably in love. Her co-star, the more experienced Léa Seydoux encapsulates her role stunningly, as the blue haired lover Emma. Watch as the pair's relationship moves through its inevitable stages, and how something as simple as hair colour carries symbolism in Adbellatif Kechiche's direction and script. Both acting and direction here are almost a guaranteed shoe-in as Oscar contenders in the new year.
At times, Blue is the Warmest Colour will break your heart in two. You will fall victim to its tragic, terrifying beauty – that I can gladly guarantee you.
Blue is the Warmest Colour is playing at Filmhouse, Lothian Road until Thursday 5th December