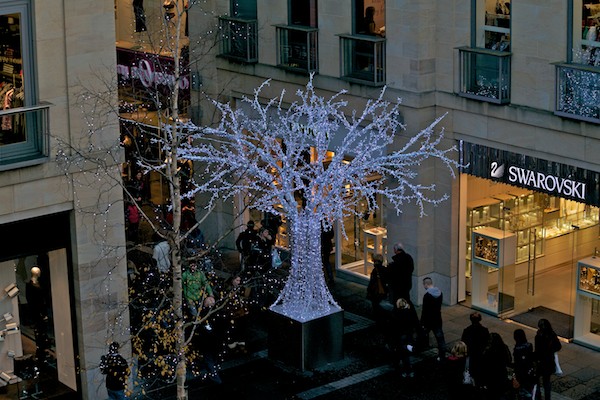 Finance & Resources Committee – Meet the Funders  – Tonight at Edinburgh Zoo – Talbot Rice Exhibition – The Swingettes
The Finance & Resources Committee meets this morning at 10:00am at the City Chambers.
The committee is due to approve a £66,000 contract with James Ritchie & Sons to maintain the council-owned clocks and the time ball, part of the Nelson Monument on Calton Hill. The company will wind the clocks and maintain them throughout the next three years for the sum which is actually a reduction from the last arrangement made with the council. 13 of the clocks are situated in the City Chambers.
Elsewhere on the agenda the council will agree to extend a new lease to Drummond Tennis Club of half an acre in Scotland Street Lane East where tennis courts and a pavilion have been in situ since 1935. The new lease will be for 25 years at £800 per annum.
All the papers for this meeting are here.
***
Are you looking for funding ?
Then go along to the next  Neighbourhood Partnership " Meet the Funders " event
Date : Thursday 28 November 2013
Venue : St Serf's Church Hall , 1a Clark Road , Edinburgh EH5 3BD  ( just off Ferry Road)
Time: Drop in between 12 Noon and 3pm
Format: Free event , informal drop in market place
You can meet these organisations :
Big Lottery Fund
The Melting Pot
Community Sports Hubs
Community Grants Fund
General Enquiries
Youth Business Scotland
Pass It On
Edinburgh4Community
SCVO
Bank of Scotland Foundation
Royal Bank of Scotland Foundation
Waste Aware Grants
Business Gateway
Climate Challenge Fund
Activcity
Tenants Grants
In Kind Direct
The Big Lunch
Prime
Sported
Sportscotland
Scottish Government 2014 Commonwealth Games Legacy
***
Edinburgh Zoo have an event after hours tonight:-
Join us on Thursday 28 November 2013 for our panda and carnivore talk. Find out about all the recent goings-on on the carnivore section and hear our keepers talk about their work with giant pandas Yang Guang and Tian Tian.

This event will take place in the Education Centre between 7.30pm and 9pm. If you would like to attend this talk, booking is recommended. Tickets cost £5 for members and £7 for non-members. Reserve your place by calling 0131 314 0334 or email ldickson@rzss.org.uk.
***
There is an exhibition running at the Talbot Rice Gallery which seeks to mark the 200 year anniversary of the Royal Edinburgh Hospital. Hoping to give an insight into life in the hospital whether sad or positive, the art will be on show till 15 February 2014.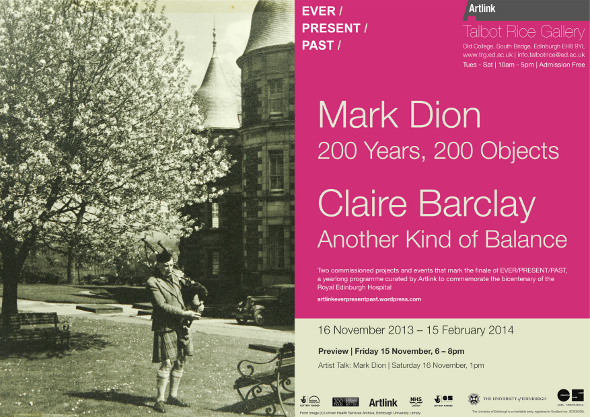 ***
Next week
Join in the festive cheer with the award winning a cappella quartet, The Swingettes, who love to entertain with their unique close harmony singing and swinging rhythms. A programme of seasonal and popular song, as well as some surprise guests will entertain and truly put you in the Christmas spirit. Come and join them around the Christmas tree for an evening of music and festive treats. Free drink after the performance included in ticket price!
All profits will be donated to Maggies Centre, Edinburgh