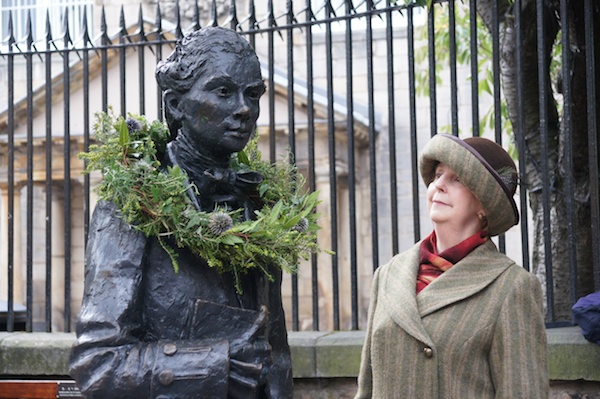 The poet Robert Fergusson died on this day in 1774, and to commemorate him the Scottish Arts Club have revived the tradition of laying a wreath and holding a short remembrance ceremony in Canongate Kirkyard where he is buried.
You have all no doubt seen Fergusson outside the Kirk, but may not know how his statue came to be there. Today The Edinburgh Reporter met Pat Watt from Colinton, whose husband headed up the fundraising effort which raised about £38,000 to pay for the statue.
Club President Diana Allen and Mrs Ian McKenzie (who made the wreath) jointly placed the wreath around the statue today to let everyone know that he is fondly remembered.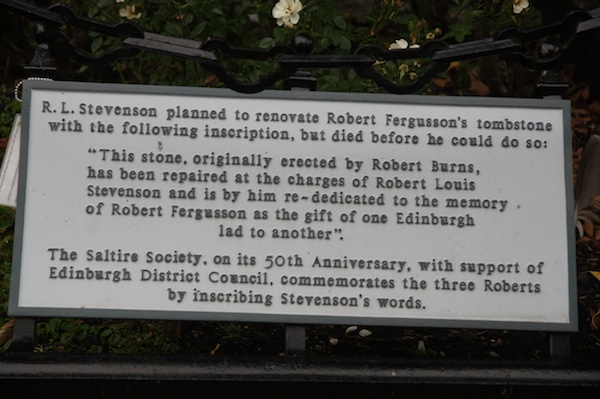 The Scottish Arts Club 24 Rutland Square Edinburgh