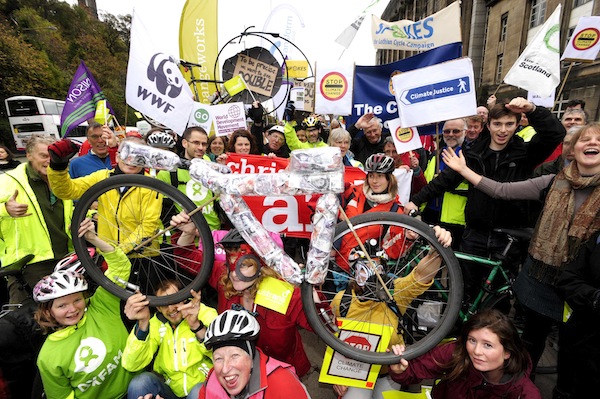 Hundreds of concerned Scots turned out today calling upon the Scottish Government to double the budget for cycling and walking, or "active travel".
Pictured are Edinburgh father Ryan Elfman (correct) with his son Finn (correct, aged 9 months)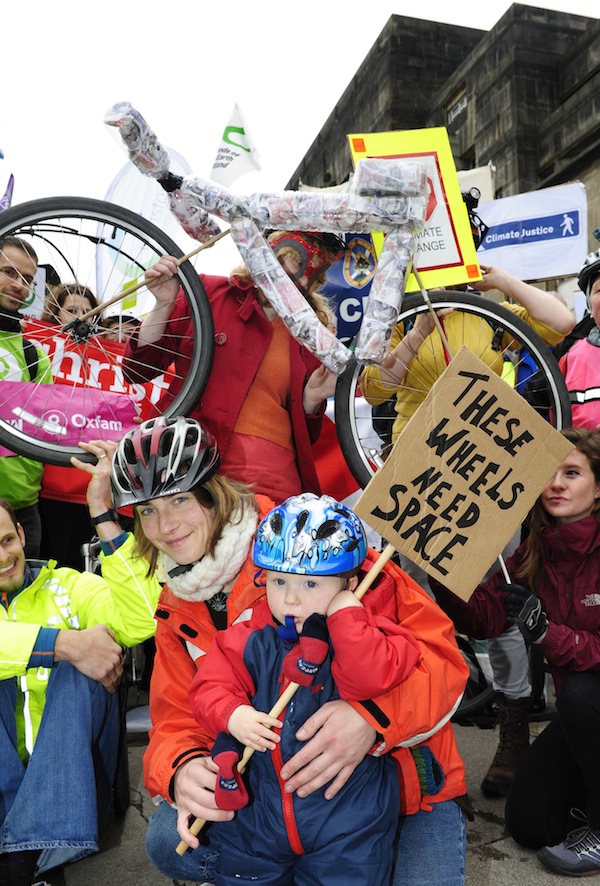 Edinburgh mum Sarah Phizacklea and her 16 month-old son, Robin.
Gathering outside St Andrew's House, campaigners urged finance minister John Swinney to double the funding currently available for active travel to reduce greenhouse gas emissions from the transport sector.
The demonstration was lead by Stop Climate Chaos Scotland (SCCS) – a coalition of green and other charity groups and organisations.
Colin Hattersley Photography
Public Relations  –  Press  –  Corporate  –  Charities  –  Arts & Entertainment
07974 957 388
colinhattersley@btinternet.com
www.colinhattersley.com