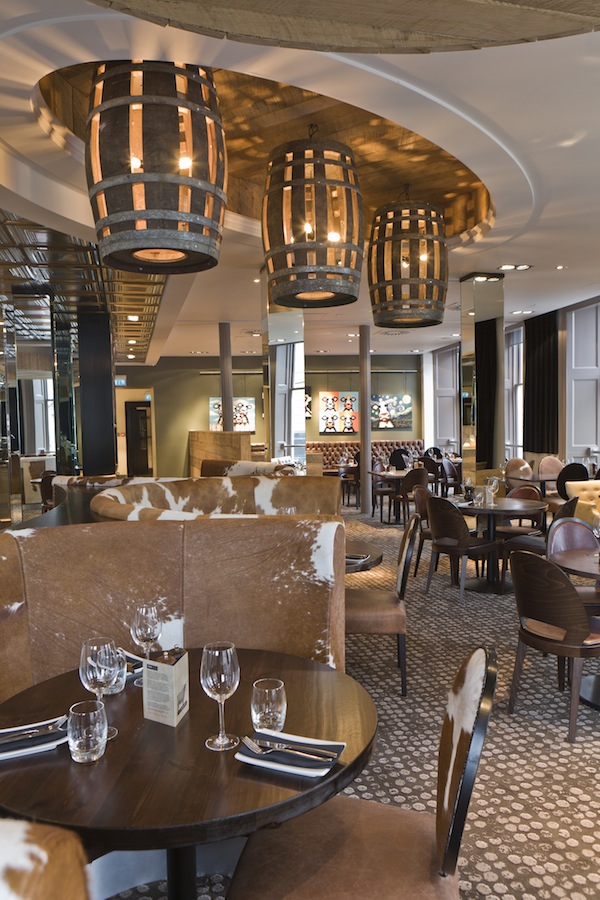 Kyloe wins award for best British Roast Dinner in the country
Well done to Kyloe, Edinburgh's first gourmet steak restaurant, which was shortlisted as one of the top five venues in the hunt to find the best British Roast Dinner in the country – and they won!
Flying the flag for Scotland, they were the only venue this side of the border on the short list. All the entries have been independently judged and the final selection whittled down to 5 by a group of judges led by Yorkshire Pudd's Chris Blackburn.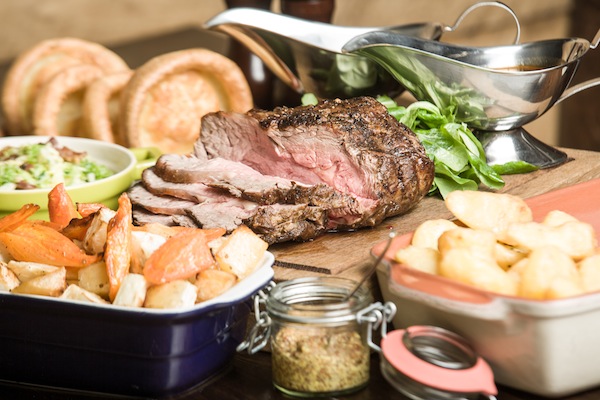 The name Kyloe, an old Scots word for Highland beef cattle, was chosen for the restaurant as it represents the strength and versatility of Scottish beef produce.   Using cuts from pedigree Aberdeen Angus – supplied by some of Scotland's top farms and butchers – their aim is to bring their customers the best possible steak experience.
When selecting suppliers, Kyloe's award winning head chef David Haetzman not only looks for a fantastic product but for suppliers who take provenance seriously.  Using a selection of traditional cuts, along with some more unusual cuts chosen for their texture and flavour, David has created an innovative Grill Menu. This is complemented by their robust a la carte menu which features Scottish seasonal produce, responsibly sourced and simply prepared to create a series of compelling dishes, including a tasty shellfish section and mouth-watering desserts created by their in-house pastry chef Amanda Jordan.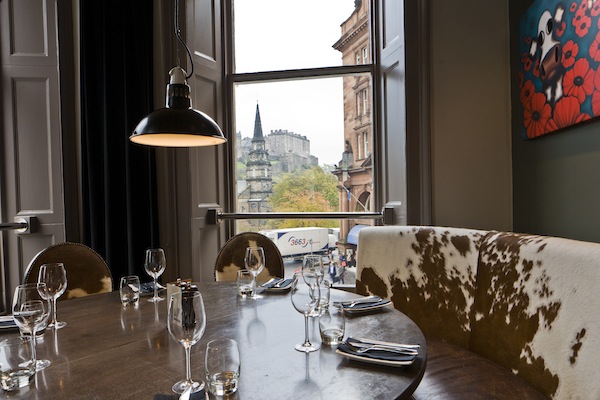 Their unique and interesting wine list has been sourced through numerous wine merchants and features Kyloe's signature wine 'Angus the Bull', a South Australian Cabernet Sauvignon which is the ideal complement for your steak.
The first floor restaurant can be found in The Rutland Hotel at Edinburgh's West End and boasts enviable views of Edinburgh Castle.  Open from 12pm for lunch and 5pm for dinner serving menus. Why not show your support and have the perfect Sunday Roast experience at Kyloe.  www.kyloerestaurant.com
Kyloe Restaurant & Grill: Gourmet Steak Restaurant Edinburgh
1-3 Rutland Street, Edinburgh, EH1 2AE, Midlothian (Scotland)
www.kyloerestaurant.com │0131 229 3402