FRIGHTFUL FUN GUARANTEED AS CRIMES AGAINST COMEDY LAUNCHES AT THE EDINBURGH DUNGEON
Throughout August, the Black Jester is up to his old tricks again as he takes up residency at the Edinburgh Dungeon, promising jokes and japes aplenty with the return of Crimes Against Comedy.
Launching today, the show involves the Black Jester causing havoc with the renowned Judge Mental in a special run of performances between 6pm and 7pm every evening.
On the hunt for the Fringe's worst joke, and on trial for his horrific humour, the Black Jester will be joined in the dock by visitors who have been up to no good. He'll be asking the jury to pass judgement on the gags nominated for the Worst Joke Award and facing sentence for his Crimes Against Comedy.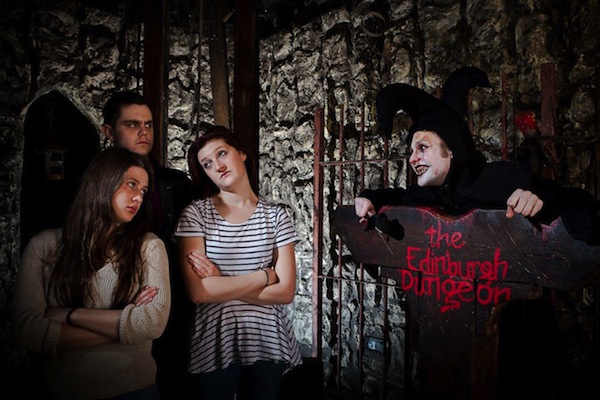 Throughout the day the Black Jester will be lurking around the Edinburgh Dungeon and hitting the streets of the capital to collect nominations; spot the jester and pop your jokes in the ballot box to be in with the chance of winning a unique trophy for your efforts.
If you think your joke has what it takes to make the crowds cringe, nominations can also be made at www.thedungeons.com/edinburgh, on the Edinburgh Dungeon Facebook page and on Twitter @EdinDungeon using #cacjokes.
Johnny Campbell, General Manager of the Edinburgh Dungeon commented: "Whilst the Edinburgh Fringe Festival is renowned for first class comedy we all know there are a few stinkers out there. So the Black Jester is joining us to celebrate those wisecracks that make you snigger and cringe; in fact, jokes that are so bad they're good!"
"Throughout, Judge Mental will try to restore order though the jester is well known for his ability to create chaos so visitors will end up rolling in the aisles regardless!"
Crimes Against Comedy is a special addition to the Edinburgh Dungeon tour; 80 minutes of non-stop action and hilarity delivered by 11 live-actor shows, state of the art special effects, 360º theatrical sets and two heart stopping rides. Gripping storytelling by hero characters delivers an unforgettable interactive journey through 1000 years of Scotland's gruesome history.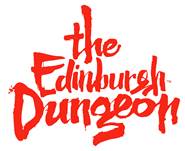 Tours will be running from 10am till 6pm every day, with the Crimes Against Comedy tours starting at 6pm and running till close at 7pm. For more information and tickets visit www.thedungeons.com/edinburgh. Tickets are also available from the Fringe box office.