An upgrade to an overgrown path in the east of Edinburgh, as part of the work on the new John Muir Way, is making a real difference for local residents.
A major project has upgraded the Brunstane Burn path in eastern Edinburgh and the work has just been completed in preparation for the official opening of Scotland's newest long distance route on John Muir's birthday on 21st April 2014.
The John Muir Way will link Muir's birthplace in Dunbar to Helensburgh via Scotland's first National Park – Loch Lomond and the Trossachs. The Brunstane Burn Path will be an important section of the route, running alongside a quiet burn, and linking Holyrood Park and Musselburgh. It also improves the path connecting to Newhailes – an important National Trust for Scotland property.
Local people are the first to benefit from the substantial improvements to the mile-long stretch, which was jointly funded by Scottish Natural Heritage and Edinburgh City Council's East Neighbourhood Environment team.
Rob Garner, Policy and Advice Officer with Scottish Natural Heritage, explained the need for the work.
He said: "The path had become very overgrown and muddy and, over time, had become more difficult to pass, with walkers and cyclists opting to use alternative routes.
"These improvements are welcome for both for local residents and visitors, providing a more pleasant, all-weather path for all users. The path is now easily used not only by walkers and cyclists, but also, by people in wheelchairs or pushing buggies.
"It also gives room for people to pass easily, which is important as we expect that the number of people using the path will continue to grow when the full route opens in 2014."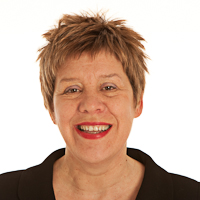 Councillor Lesley Hinds, Transport and Environment Convener, City of Edinburgh Council said: "Brunstane Burn is a local beauty spot in the east of the city and is also popular with cyclists and walkers who will be following the John Muir Way, so ensuring that the path is safe and accessible is very important.
"The Council's Active Travel Action Plan seeks to encourage more residents to walk and cycle, more safely and more often. Projects like this one help to do just that."
The John Muir Way has been designed to celebrate John Muir's life. The 134 mile (215km) trail will allow walkers, cyclists (and horse riders on many sections) to enjoy some of the most beautiful coastal scenery, sweeping landscapes, wildlife sites and historic visitor attractions across Scotland's heartland.
The concept of the John Muir Way was developed by the Central Scotland Green Network and Keith Geddes, Chair of the CSGN Partnership Board, welcomed the progress on the route.
He said: "It is great to see our vision for the John Muir Way becoming a reality and hopefully this will give a taste of what people can enjoy when the full route opens in April 2014."
Have you been down the path recently? Every time we are there we are on bikes and going too fast to take photos! Send us any photos you may have!
theedinburghreporter@gmail.com
For further information about the John Muir Way please contact johnmuirway@snh.gov.uk
Submitted by Central Scotland Green Network