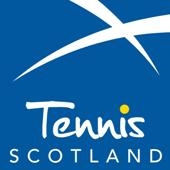 The Scottish Government's national agency for sport, sportscotland, and Tennis Scotland, the sport's Governing Body, today announced a new four-year investment stream aimed at capitalising on the phenomenal success of Andy Murray.
sportscotland is investing £5.8 million into tennis in Scotland over the next four years to help modernise and develop the sport's structure by improving facilities and widening access.
The objectives are to grow participation rates, increase the sport's accessibility, and provide suitable environments to develop athletes to performance levels.
Since 2008 Tennis Scotland's membership has increased from 32,715 to 47,657 – a rise of 45.7 per cent.
The new investment will improve tennis facilities in Scotland – both in clubs and courts in public parks – and increase the sport's accessibility for those looking to emulate Scotland's Wimbledon and multiple Grand Slam champion.
In addition, the new money will enhance the regional development team at Tennis Scotland, which will help to further increase participation, develop closer links between schools and places to play tennis, opening up better pathways for the sport, and work with Local Authorities to prioritise the rejuvenation of park courts.
Speaking at the Gannochy National Tennis Centre at the University of Stirling, Sports Minister Shona Robison said:
"Andy's win was an emotional moment for Scotland and the whole country has been inspired by his brilliant performance.
"We want to see more people playing tennis and having access to top quality facilities to get fit, try something new, and have fun.
"This money is all about making sure the right facilities are there to help people get more active, as well as helping to create the tennis stars of the future to keep those Wimbledon wins coming!"
Stewart Harris, Chief Executive of sportscotland, added:
"Andy's Wimbledon victory was a defining moment for Scottish sport, and we are working collectively to capitalise on his incredible success.
"Today's announcement will make it more accessible for people in Scotland to play tennis in improving facilities.
"It's important that we take this unique chance to help grow the game in Scotland by providing more and better opportunities for people of all ages and abilities to play, and to assist the young players of today to emulate their hero from Dunblane by becoming the stars of tomorrow."
Chief Executive of Tennis Scotland, David Marshall, said:
"Never in the history of the game has tennis enjoyed such a level of profile in this country, and today's announcement greatly enhances Tennis Scotland's ability to take advantage of what is a huge opportunity to significantly increase levels of participation throughout the country."
Supporting today's initiative, Roger Draper, Chief Executive of the Lawn Tennis Association, said:
"Andy's victory has inspired a nation, and this is a great opportunity to get more people playing tennis in Scotland. We're committed to investing in places and programmes which will help to make tennis a game for everyone, and we are working with Tennis Scotland and sportscotland in order to achieve this goal."