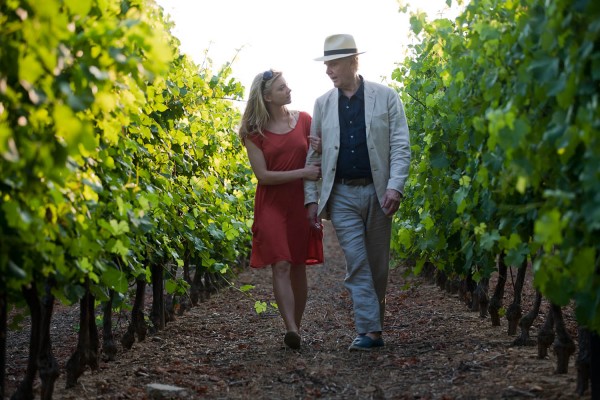 As you would have seen in today's "Five Things" column, the 2013 Edinburgh International Film Festival Opening Night Gala screening of Breathe In from director Drake Doremus at the Festival Theatre takes place tonight. The film begins at 9:15, but the show starts well before that as the red carpet will be rolled out for all the big names in attendance. If you're coming along, don't forget your camera. And your tux.
Once all the glitz of Opening Night is out of the way, the festival proper can begin tomorrow. Looking through the programme can be a daunting experience for the best of us, so between now and June 30 I will be picking out a few highlights each day covering as wide a range of films as I can. Beginning with…
Days Of Grace
This Mexican thriller tells the overlapping stories of three kidnappings that take place in one city during three successive World Cup tournaments. In 2002, the city's last honest cop (Tenoch Huerta) joins up with a charismatic commander to bring down the head of the organised abduction ring. In 2006, a hostage (Carlos Bardem) struggles to bond with one of his kidnappers in an effort to stay alive long enough to get back to his family. And in 2010, a victim's wife (Dolores Heredia) battles the bureaucracy of her husband's business so that she can put his ransom together, while her maid deals with the sudden suspicion that the kidnapper may be closer to home than she realises.
Writer/director Everardo Gout has packed enough story for three separate films into barely two hours, and those two hours go by in a flash. There is practically no time wasted on such frivolities as character development or backstory; these nuggets are dealt out economically and naturally as the stories build. Without captions to tell us which year we are in, you will need to be on the ball to keep up, but this becomes less of a concern once the three strands become more clearly delineated. The football in the background serves as the calendar both to the audience and the characters, with Bardem's victim using reports of the matches to keep track of how long it has been since he was taken. Football also gives the movie its title, the Days of Grace being those 30 days every four years when this sport-mad country turns its collective eye to the tournament, and "the crooks lower their guard… but so do the police."
In a wholly impressive cast, the standouts include Tenoch Huerta as Officer Esparza and Kristian Ferrer as Doroteo, the boy who finds himself growing attached to the man he is supposed to kill if the family don't pay up. Carlos Bardem spends 99% of his screentime with a bag over his head but still manages to give a captivating performance (pardon the pun) through his internal monologues and his football conversations with young Doroteo.
The photography in this film is magnificent. From sweeping helicopter shots over the city, via a gunfight turned foot chase, to a hostage's point of view through the cloth mesh of his head-sack, Luis David Sansans and his kinetic camera match the relentless energy of the story beat for beat. As thrilling as it undoubtedly is though, you may need to take your motion sickness pill beforehand if you are particularly sensitive to such things.
A Long Way From Home
From the frantic streets of Mexico, we move to the more sedate avenues of France with this relationship drama from writer/director Virginia Gilbert.
Adapting her own short story, Gilbert's film is about Joseph and Brenda (played by James Fox and Brenda Fricker), who have retired to Nimes to live out the rest of their years in a state of perpetual vacation. The comfortable routine they have built for themselves – breakfast with Radio 4 and the Times crossword every morning; the same dinner at the same local restaurant with the same banal banter every evening – is thrown into disarray with the arrival of Suzanne and Mark, a young couple on holiday. Despite his deep love for his wife, Joseph is not averse to a spot of window-shopping, and he develops an instant crush on the beautiful and energetic Suzanne (Game of Thrones' Natalie Dormer). As the two couples spend more time together Joseph finds himself becoming more and more of a lovesick schoolboy going to relatively extreme lengths to be around Suzanne, to the unspoken consternation of Brenda and the obliviousness of Mark.
It goes without saying that James Fox and Brenda Fricker are both excellent, while Dormer and former Eastender Paul Nicholls (as Mark) are just as good. Gilbert is careful to avoid painting any of her characters in a negative light, with all four of them remaining sympathetic and believably real throughout.
The issues of old age, regret and longing are handled with a light and intelligent touch in this charming film.
Days of Grace is screening at 18:05 tomorrow, and A Long Way From Home is at 18:15, both at Cineworld. If you'd like to see both, they each have a second show this weekend, with A Long Way From Home on Saturday afternoon and Days of Grace on Sunday evening.