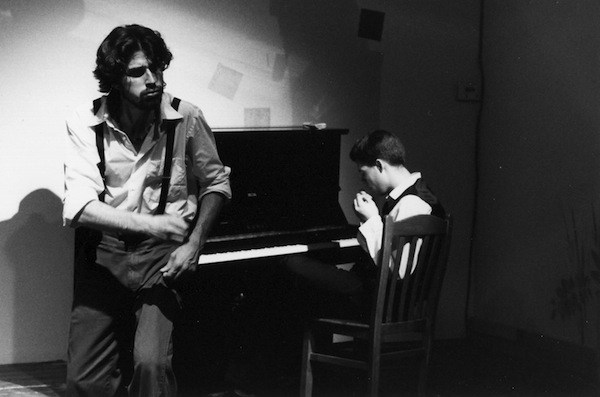 We Edinburghers might like to congratulate ourselves that we're a cosmopolitan, international lot. Next week the Institut français d'écosse gives us the chance to prove it, with the rare opportunity to see two short French-language plays in their original versions.
As part of a UK tour, La voix humaine and Novecento: pianiste stop off at the Institut français d'écosse for just one performance each.
La voix humaine, written by Jean Cocteau in 1930, is an ideal place to start for learners, with relatively accessible language and a simple story. It's a one-act monologue in which a despairing middle-aged Parisian woman holds a passionate phone conversation with her lover of five years, who is about to marry another woman.
Novecento: pianiste, from Belgium's Collectif Blauw, tells of a mysterious figure, born on a cruise liner that he has never left, who is adopted by the ship's crew and absorbs influences from all social backgrounds and nationalities, and later becomes a virtuoso pianist who creates music that only he is capable of playing.
Part of a week of events celebrating the French language all over the world, the two plays give fluent speakers the chance to indulge their Francophile passions, and learners the opportunity to sample French-language theatre.
La voix humaine is on Tuesday 19 March 2013 at 6.30pm, and Novecento: pianiste is on Weds 20 March 2013 at 6.30pm, both at the Institut français d'écosse.