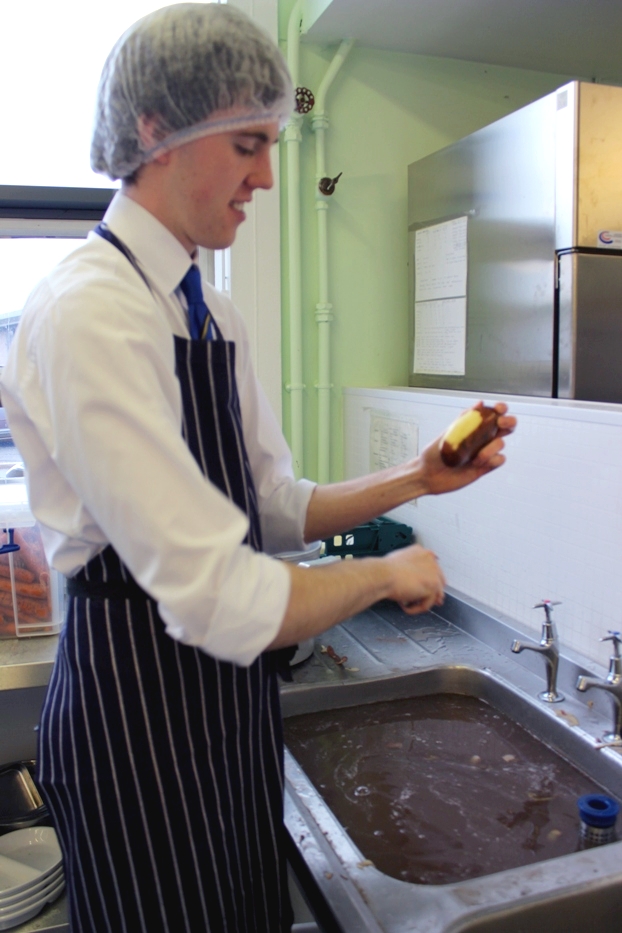 Food has hit the headlines recently but for all the wrong reasons.  At the same time local pupils have strived to make a difference with a business in Scottish Soul Food; local, ethical and sustainable food that can be ordered take-away style.
This is Teen Canteen; a project in food and business for Linlithgow Academy sixth form pupils.    Over the next week the team and their mentors, including food expert Fi Buchanan, will be serving take-away food with a difference as it includes such delicacies as Wild Garlic Soup, Smokey Meatballs and Red Pepper and Almond Sauce, free of the salt and fat of other outlets.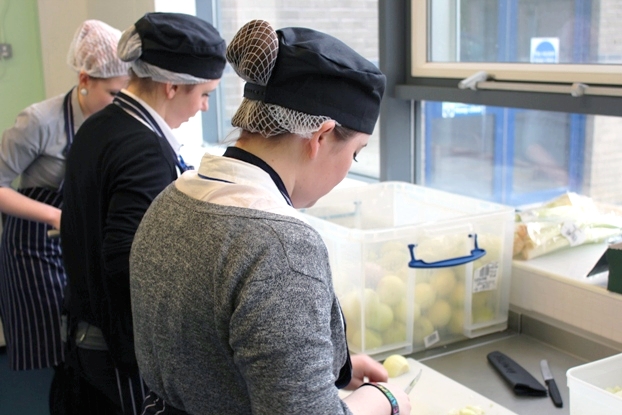 The pupils want families to "give a fork about their food" and have hidden wooden forks around the town and anyone who brings five of them to the kitchen next week gets a free desert!  
Teen Can-teen hopes to continue after the project week under the guidance of ex-CEO of Eurostar Hamish Taylor, and they  star in a BBC One programme later on this year.
The Teen Canteen will be open Monday to Friday this week from 3.30pm to 8pm at Linlithgow Academy.  The menu is available on their website.  
Trystan Davies spoke to Shannon Harris, Communications Manager for Teen Can-teen: