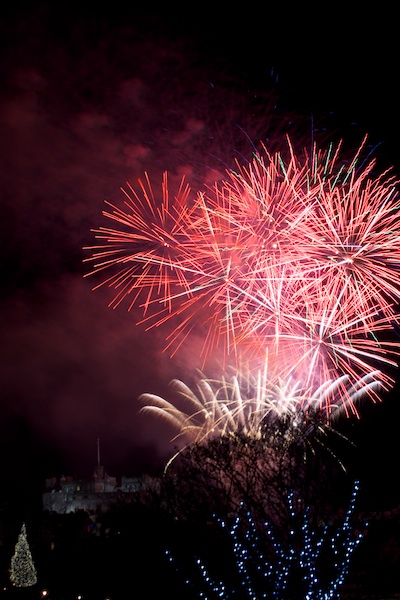 So they lit the tree on The Mound tonight and let off a few bangers…..and this is our capital city where we claim that people should come for the ultimate in Christmas and New Year entertainment.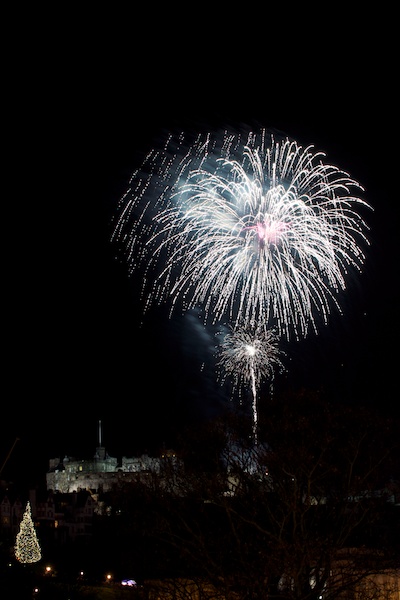 Now it has to be said that the tree is a very welcome present from the people of Hordaland in Norway and the fireworks were very lovely indeed thanks to the professionalism of 21st Century Fireworks. But the rest?
Well, sorry if it sounds a bit bah humbug, but we feel that this year's Light Night was just a wee bit of a letdown.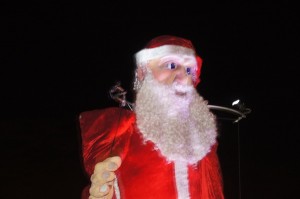 A large Santa Claus 'walked' up The Mound with the help of his elves. Then a girl and her teddy bear on a bed were transported up The Mound, while fighting each other with pillows. This was billed as a "bespoke show called the Christmas Dream Machine.  The performance will include illuminations, aerial performances, flying Christmas presents and pyrotechnics, culminating with the traditional lighting of Edinburgh's Christmas Tree and a short burst of fireworks from the Castle Esplanade."
Our Lord Provost said a few words of welcome to the estimated 15,000 people in the city centre in his usual eloquent fashion.
Finally the 'girl' was magically whisked into the air and somehow she managed to light the tree. You will be able to see our video here soon.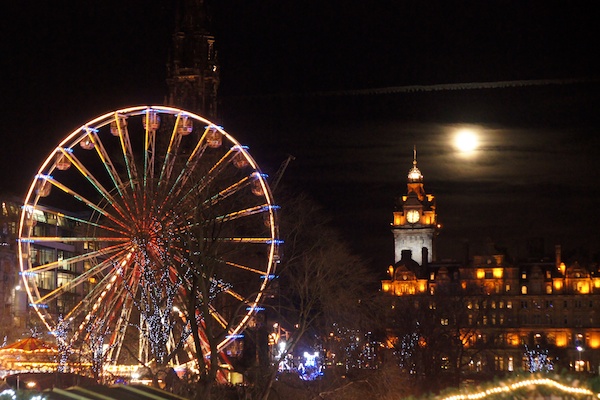 Our Christmas celebrations are organised by events company She's Gott It! and are also supported by Essential Edinburgh and Marketing Edinburgh. The company have been on contract to the council for some years now and in 2010/11 the budget for Edinburgh's Christmas was almost £200,000 with another £112,000 of public and private sponsorship contributed to the public purse.
Nickie Gott, managing director of She's Gott It!, Edinburgh's Christmas producers, enthused at the launch of the event:- "There is no better place than Edinburgh during the festive period.  With the remarkable Light Night starting things off in style, the city centre will be buzzing with activity and excitement.  The capital is so magical at this time of year and we hope that our programme will amaze and delight the entire family."
The crowd who afterwards tried to make their way down The Mound and who converged on the German Market in an attempt to make their way to Princes Street and finally to St Andrew Square appeared to be quite bad-tempered.
Now whether that was as a result of the show or the cold we simply cannot say. But as for us? We felt a bit short-changed.