It was confirmed by the Scottish Government yesterday that St John's RC Primary School in Edinburgh will be refurbished or rebuilt under the Scotland's Schools for the Future Programme. The school  has been operating out of temporary accommodation with an under-sized main building for some time. The classrooms are described as 'significantly under-sized' and the school had a suitability rating of category D which is the worst category.
The council applied to the fund earlier this year, and the Education Secretary Michael Russell announced that the school will be one of the next to be built or refurbished under the funding programme. Two other Edinburgh schools, James Gillespies and Boroughmuir have already been paid for from this pot of public money. The government also confirmed there will be funding available for a total of 30 schools across Scotland.
The council have said that the level of funding is still to be confirmed but could be as much as 50%. The only stumbling block would seem to be that the new primary school is intertwined with the nearby Portobello High School, where the new building is stalled as a result of legal process at the moment, but all of the details for both schools will be in the report being produced for the full council due on 25 October 2012.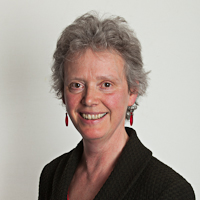 Local Councillor Maureen Child said:-"I warmly welcome the Scottish Government's commitment of funding for a new St John's Primary RC Primary School.  The challenge will be how to deliver that as soon we as possibly can.  I know that when this was discussed before a substantial body of parent wanted their current school refurbished and extended, while other wanted to move seamlessly to new school on the site of Portobello High School and avoid a decant.  All possible options and sites must now be explored."