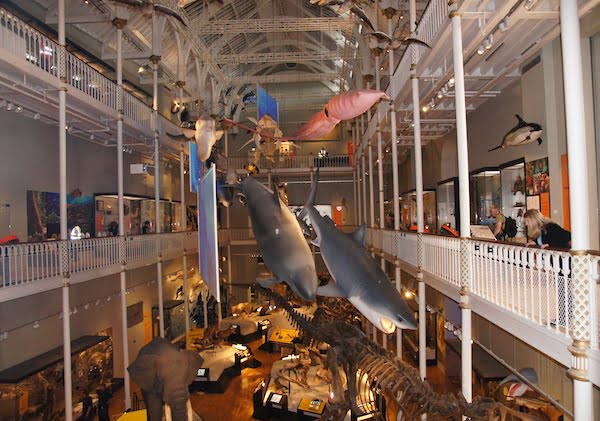 Mystery and intrigue sets the stage for the next RBS Museum Lates event at the National Museum of Scotland on Friday 19 October 2012, with the theme Behind the Masque.
Tickets went on sale earlier this week for the latest in the series of events, which have quickly become established as one of the most exciting events on the cultural calendar.
The next event highlights the final days of the Museum's exhibition Catherine the Great: An Enlightened Empress, which closes on Sunday 21 October. At this contemporary take on a Masquerade, a popular form of courtly entertainment amongst European rulers, visitors will be encouraged to wear masks or take inspiration from the museum's collections to design their own on the night. The Museum will be transformed into a sparkling world where nothing is quite what it seems, featuring a packed programme of bands, installations and performers.
Following the success of bands such as Bwani Junction, Django Django and Discopolis at previous events, an exciting line-up is planned for this event, with full details to be announced shortly. The event will see the return of favourite activities such as the silent disco in the Imagine Gallery and pop-up bars in the Grand Gallery. There will be object handling, a chillout zone, a film screening and many other activities, including the chance to explore the galleries of the transformed Museum by night, plus a few surprises.
Capacity in the museum will be 1,800 and there will be a number of combination tickets to see Catherine the Great. Ticket holders can also book a table for dinner at the Museum's Brasserie restaurant, with tables available from 5pm onwards.
Stephen Allen, Head of Learning and Programmes at National Museums Scotland, said:=
'We're delighted with the fantastic response that we had to our previous hot-ticket events. RBS Museum Lates: Behind the Masque will have the elements that people love, such as the stunning museum galleries, quality bands and exciting performers, as well as an element of mystery and surprise. We look forward to hosting another exciting evening.'
RBS Lates: Behind the Masque takes place on Friday 19 October from 7pm-10.30pm. Tickets are on sale now http://www.nms.ac.uk/lates or by phoning 0300 123 6789 priced £10 (£8 concession). The combination ticket with entry to Catherine the Great (normally £9) is £18 (£16 concession). National Museums Scotland members pay £8 for admission, including entry to the exhibition. Tables can be booked at the Brasserie on 0131 247 4040 or 0131 247 4084.