Sir Chris Hoy will be awarded the Freedom of the City of Edinburgh on Sunday, 16 September.
The six-time gold medallist will then be joined by fellow Olympic and Paralympic stars on an open-top bus tour in the city centre, ending at the Assembly Rooms on George Street where he will receive the honour during a private ceremony.
It will be immediately followed by a Civic Reception, hosted by the Lord Provost in honour of the athletes together with their coaches and support staff, officials, plus some of the many volunteers who gave up their time to make London 2012 such a success.
Thousands of people are expected to line the streets to welcome the athletes home and some will be lucky enough to meet their sporting heroes during walkabouts planned for the beginning and end of the parade.
The open-top bus will leave from outside the City Chambers at 2.15pm, going up the Royal Mile and turning right on to the Mound. It will make its way slowly down the hill, past the Agitos, before crossing Princes Street on to Hanover Street, where Sir Chris Hoy's golden post box stands. The final leg of the journey will see the bus turning right on to George Street, performing a short loop before heading west to its final destination at around 3pm.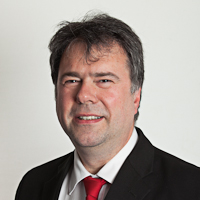 The Lord Provost will award Sir Chris Hoy the Freedom of the City in the Assembly Rooms' Music Hall in a private ceremony watched by 500 invited guests and, following speeches and other entertainment, the guests will file through to the Ball Room where the Civic Reception will be held.
Lord Provost Donald Wilson said: "This is Edinburgh's chance to welcome home its Olympic and Paralympic heroes and to honour their outstanding achievements at their respective Games.
"Of course, there will be an extra special welcome for Britain's greatest ever Olympian, our own Chris Hoy, to whom it will be a great pleasure to award the Freedom of the City of Edinburgh.
"It was very much his wish that this day be about celebrating with his team mates and I am hopeful that many of his fellow sportsmen and women will be able to join him on the parade and in the Assembly Rooms."