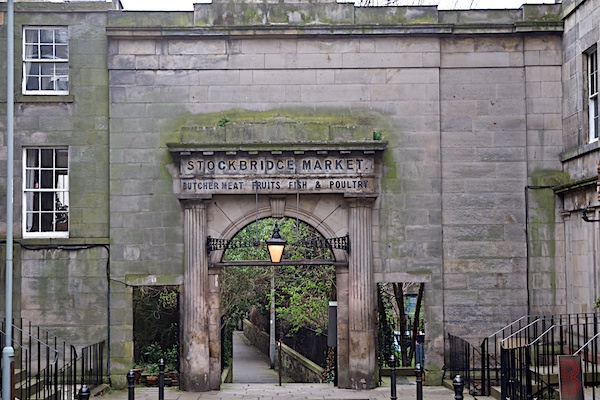 Stockbridge Market – Vintage event – Jools Holland – Restaurant reviews
The popular Stockbridge Market takes place today on the open space at the corner of Saunders Street and Stockbridge. There is such a demand for the kind of products they sell that they are also open on Thursdays too.
***
Today you can amuse yourself by going along to the vintage event at Spoon on Nicolson Street. Called a Spoonful of Vintage, this is what they say about themselves:-"We have a selection of hand-picked stalls selling ceramics, collectables, homewares and furniture from the 50s, 60s and 70s, vintage fashion and accessories. Plus fabulous vintage hair and make-up styling, courtesy of Boosh. And to make your shopping experience even more pleasurable, home-baking and high teas served all day! For more information email: info@spoonedinburgh.co.uk or thevintagevendors@gmail.com"
***
Jools Holland is in Edinburgh tonight. You might be a little late to get tickets….
***
Scotland on Sunday has a review of the latest restaurant to hit the Edinburgh culinary scene, Jamie's Italian, accompanied by another Neil Hanna photo… We have some restaurant reviews in our Culture and Entertainment section, but our trusty reviewers are always looking for more food to sample. If you have a restaurant and would like us to review your fare then please get in touch. theedinburghreporter@gmail.com
***
We have a couple of Edinburgh Reporter announcements which you might tell your friends about. The first is that we are running a live event on Tuesday 31 July at 1pm with Chief Inspector Richard Thomas who is in charge of the Pentlands area of the city. If that is your area of town then join us on Tuesday or send us a question or two now. Lothian and Borders Police are about to start a community engagement project called Operation Cypher. There is a very good blog covering stories from the Wester Hailes area which is just part of the large neighbourhood area, called From There to Here. Their latest story is a good news one, informing readers that there is probably going to be money made available by the Council's Finance and Resources Committee at its meeting on Tuesday 31 July for improvements to the pedestrian access to the new HealthyLiving Centre. We were there a little while back and it was a bit of a mess……
Our second announcement is that during August we aim to bring you Edinburgh Reporter Radio, which will be audio based reviews of Festival and Fringe shows, as well as the sounds from Edinburgh's streets during the Festival.  You can also upload your Soundcloud sounds to this project by tagging them with EdinburghReporterRadio. If you need any more information then please get in touch with us. theedinburghreporter@gmail.com
We are also hosting our first Festival event next Sunday 5 August 2012 at 12 noon at Hemma on Holyrood Road where we will be happy to meet you to talk about your shows, or the shows you have seen, and where our reviewers will record a live roundup of the Festival so far. Come along!