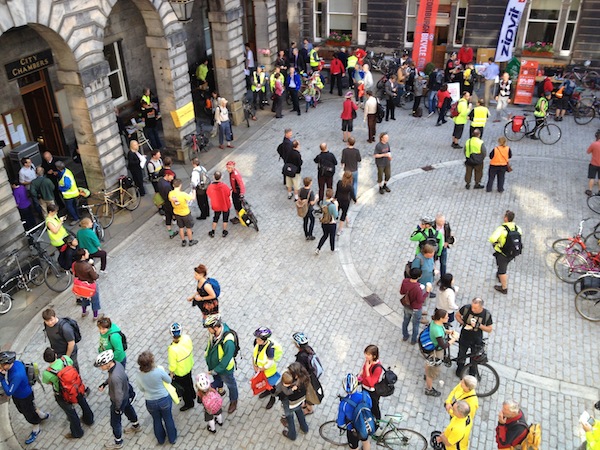 The council provided the bacon sandwiches, orange juice and the coffee while cycling organisation, Spokes, organised people to attend the Bike Breakfast at the City Chambers this morning.
Feeder rides came from all areas of the city to attend the city cycling event of the summer.
Speeches were kept to a minimum (video below!) as Lothian and Borders Police were marking bikes for free, and the Edinburgh Bicycle Cooperative did a quick safety check on many bikes. People queued with good humour to await their turn for all of the services on offer.
The good weather added to the event which is now historic as Transport Convenor Lesley Hinds declared that she hopes to become a cyclist before the end of her term….suggestions for a suitable bicycle for her please?